Marketing Tips and Takeaways for Retailers & Brands
On November 4, the day after voting closed for the US 2020 Election, Gap's marketing team posted a tweet that was fully intended to promote unity following one of the most divisive political campaigns in recent history.
"The one thing we know, is that together, we. can move forward,"
said the big retailer, also including two emojis: a blue heart and a red heart to represent Democrats and Republicans, respectively.
Without question, this social media post was well-intended and many big brands have social media horror stories.
Unfortunately for the Gap, election night closed without a clear result and as votes are tallied and legal actions are taken to ensure a truly free and fair result, the message was not well received. 
A Likely Scenario
For the most part, major retailers have a process that makes it difficult for them to do anything that isn't planned.
When it comes to marketing, there are content calendars that are decided and approved, often a month or more in advance of a social post's publication. There is room for timely posts, however, the nature of most retail marketing messages is seasonal, promotional, and intentional. 
In this case, it is safe to assume that Gap's marketing team expected to learn of a final, or at least very clear, presidential outcome by Wednesday… the day immediately following the election.
The reality is that mail-in voting and the unique processes and procedures that differ in how voting is managed from one state to the next fully complicated things this year.
Given that both candidates in aggregate attracted the highest voter turnout in history and noting that the turnout has proved to be extremely, almost perfectly equally divided, tensions remain extremely high. 
Gap could not have anticipated this and they likely set-up and triggered this post to automatically publish at least several days in advance.
An Unfortunate Result, Despite Good Intentions
Within minutes of posting, an army of Twitter users launched an offensive, calling the tweet "tone-deaf" among a wave of backlash that spawned from the election chaos. As you can imagine, some tweets were much more civil than others. 

Approximately two hours after the tweet went live, the Gap's marketing team removed the post, and their spokesperson promptly issued this apology:
"From the start we have been a brand that bridges the gap between individuals, cultures and generations. The intention of our social media post, that featured a red and blue hoodie, was to show the power of unity," the spokesperson shares. "It was just too soon for this message. We remain optimistic that our country will come together to drive positive change for all."
The question here is: "did Gap's team really have anything to apologize for?"
As we sit back and watch the American democratic process play out as it is intended to, why should the Gap feel bad about the reality that we have a system that has processes and procedures to ensure a free and fair transfer of national leadership?
Even as the Trump campaign contests the outcome in several states, they are doing this peacefully and through a legal process: not with guns and brownshirts. In the United States, this is something we celebrate every 2nd and 4th year and we've done this for almost 250 years. 
Foreign or Domestic, Is Something Else Fueling The Fire?
For any sensitive message, it's always good to have a system in place to approve a post before it goes live. That process should measure the temperature of the situation and make a Yes or No decision immediately following that.
In this case, it seems that there was no final check or perhaps, someone misread the room.
An army of Twitter trolls attacked this message of "unity." The trolls were mostly from users that seemed to either support the Biden campaign or those who simply had nothing positive to say at all. In the extremely heated political and sociological world that Americans live in, there seem to also be foreign influences that use social media to attack and stifle any moves toward American unity.
Domestically, we see this with rioting and threats lead by the Antifa extremist group. Their presence online and in-person is unmistakable as they commonly attack pro-American, unifying messages and institutions whether they come from the political Left or Right.
If that sort of influence is loud enough, whether it be through Twitter bots or actual human users, there isn't really any sort of positive message that any brand or person could successfully promote.
How To Keep Your Brand Safe
If your brand wants to survive and thrive, the reality is that irrespective of your own politics, if your price and quality are on par and your service or product is convenient, marketing survey data shows that consumers will be happy to buy from you.
While it is true that consumers prefer to buy from those brands that align with their political and ideological beliefs, price and convenience are the biggest motivators.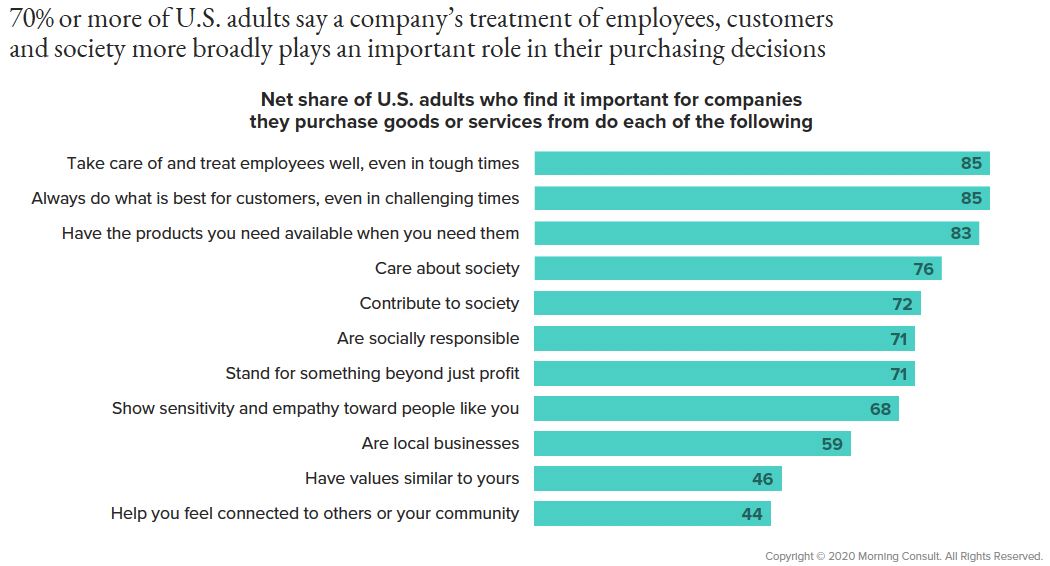 At Agency Partner, we recommend that companies focus on promoting excellence among their quality of product or service, and ensure fair hiring practices, and positive community involvement. These things together will help any brand overcome negativity, whether that negative attention is warranted or unwarranted.
If so, then you've come to the right place. Give us a call today at (214) 295-5845 or click here to Get a Free Quote to speak to a member today.
---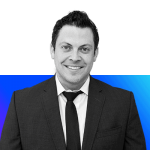 Author: S. Adam Rizzieri
Co-founder & Chief Marketing Officer // Agency Partner Interactive
---