Family Law Marketing is a Commitment to Success
Assuming you have a great family law website, a vital component of  family law attorney marketing is Search Engine Optimization (SEO). While law firm PPC provides a faster, riskier return on investment, divorce attorney SEO is about cracking the Google algorithm to gain online visibility relative to your competition over a longer period of time.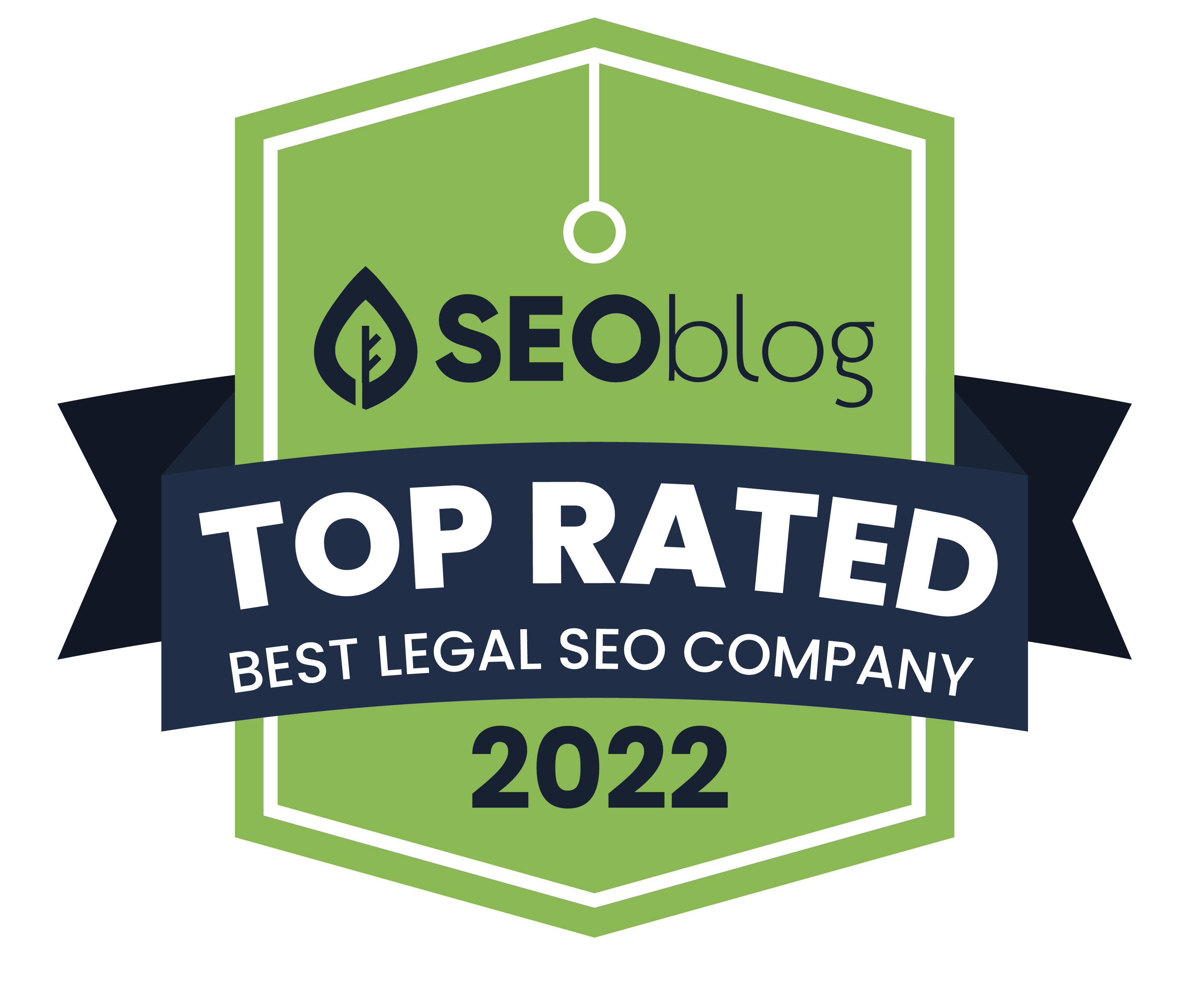 An SEO investment enables a legal practice to get its services in front of potential clients and future new-hires. By focusing on white hat link building and content-driven growth strategies, our SEO for child custody lawyers service helps law firms boost brand awareness and attract more clients. Adding keywords to a page and writing blogs posts is just the beginning! Legal SEO is very competitive.
The Building Blocks of High Performing SEO for Attorneys
SEO Content & Blogs
SEO for family law is super competitive. For a SEO campaign to be effective, content marketing is crucial and something to consider when considering your SEO budget. Ever heard of "SEO content?" That's basically what it is. Companies rely on us for relevant SEO content that ranks well in search engines – from keyword research to building a content calendar — and then to SEO content production and scheduling. 
High DA Backlinks
Beyond providing highly-targeted, well-researched SEO content, we also help law firms acquire relevant backlinks from authoritative sites with high domain authority (DA) to boost credibility. Our content attracts organic backlinks from leading news, Edu, and government websites. These are often among the most authoritative sits on the web.
SEO Conversion
Getting content to rank high on search results can generate a lot of visitors. With our effective conversion technique, we can turn visitors into leads that convert into customers.
Website Performance
Getting content to rank high on search results can generate a lot of visitors. With our effective conversion technique, we can turn visitors into leads that convert into customers. 
Strategic SEO Projects
We create unique SEO Content that adds value to your audience. Leverage FAQ sections and highly-targeted, topic specific landing pages for specific business purposes. This helps your site rank for the most commercially valuable keywords in your industry. 
SEO Consulting
Our Dallas-based SEO and Content Marketing Teams become an extension of your own internal marketing department… whether or not it exists. We get familiar with your business and consistently offer SEO Strategy, SEO Consulting, and Creative SEO Solutions that help you grow. 
Ensure Business Success with a Highly-Effective SEO Approach
We create unique SEO content to showcase our client's products and services. Our top SEO experts know the right approach to
produce consistent results, bringing any website to the first page of search engines.

Keyword Research
& Strategy
API is a top SEO agency that understands your industry and can help you improve your rankings for specific search terms. Our SEO expert will examine the keywords for which your website presently ranks, as well as your keyword wishlist and extra keyword research.

Link
Building
Backlinks are an important part of improving your search engine ranking, but not just any link! That's why you should work with an SEO firm like API, which has specialized link-building experts and connections with many high-quality and relevant websites.

Technical
SEO
Rankings can be improved by improving your website's backend, such as increasing page speed. By fixing these issues, search engines will have an easier time crawling your page. And if you please the search engines, your ranks will improve, which will make you happier!

Local SEO is important since local audiences are more likely to convert. Improve your company's local SEO rankings with Google My Business (GMB) optimization and attract high-intent customers. We optimize your GMB profile and manage your online reputation to grow your local following.

On-Page
SEO
Boost your internet presence and attract high-quality visitors. At Agency Partner Interactive (API), we make sure that our SEO services are in line with search engines' best practices to increase your website's reliability. Our SEO specialists create original, valuable material.

Off-Page
SEO
Off-page optimization is essential for building brand trust and enhancing online visibility. Agency Partner Interactive (API) assists you in showcasing your industry knowledge. To develop quality backlinks and favorable ratings.
A Leading Choice for Leading Jurists
We appreciate that you have a choice when it comes to partnering with a digital agency. Work with us today and find out why 8 of 10 business leaders prefer Agency Partner Interactive. 
Increase Your ROI
Agency Partner Interactive (API) Search Engine Optimization services are ROI-driven, which is why we're one of the Leading Digital Marketing Agency in Dallas, TX. We provide exact tracking and transparent and effective funnel-based SEO strategies.
Analytics
As a leading SEO agency, We monitor analytics which indicates which keywords and placements are most likely to result in conversions.  Analytics also allows us to compare your ROI by calculating the cost of each conversion.
Stay Ahead Of Competition
With our "competitor research analysis," we develop custom marketing strategies that fit your business and your budget while staying ahead of the competition. Our experience in various industries provides us an advantage and helps develop the best strategy.
Business Thinking
We've worked on our own startups, so we know your struggle. We want to be your digital marketing partner and look at your brand from a marketing perspective. There's a lot more to startups than just technology, and we are eager to embrace it.
Work With Certified Digital Marketing Experts
Agency Partner Interactive is a top Search Engine Optimization (SEO) company in Dallas, TX.
Our SEO agency focuses on white hat link building and content-driven growth strategies that generate revenue.
Let's Grow Your
Legal Practice
Digitize Your Law Firm With Remarkable Web Design,
Custom App Development, and ROI-Driven  Legal Marketing.