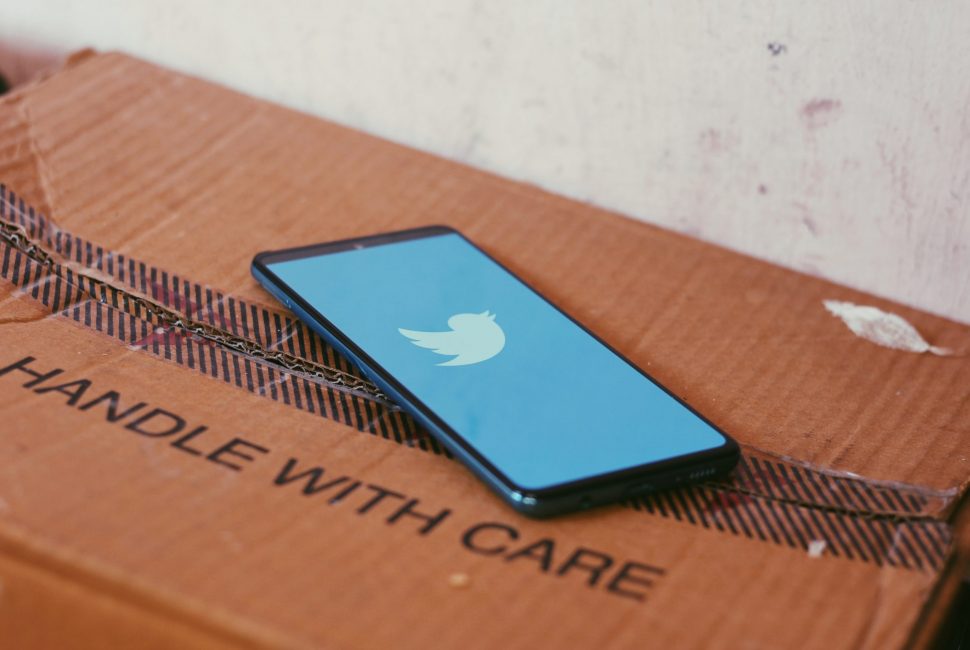 Media,News, - August 21, 2021
Newsmax: Twitter Misinformation & 'Woke' MLB Team 'Sold Out Fan' in Racial Slur Flap
A Colorado Rockies fan who just wanted a family photo with the baseball team's mascot, Dinger, instead was vilified by the home team and excoriated by countless outlets and social media trolls as a racist.
During a Sunday game at Coors Field, an unidentified person alerted the Rockies that they thought they heard a fan repeatedly yell a racial slur while Lewis Brinson, a Black outfielder for the visiting Miami Marlins, was batting in the ninth inning.
As it turns out, the fan wasn't yelling a racial epithet and was just trying to get the attention of the Rockies' mascot – a purple triceratops named "Dinger," who is named after a decades-old, common slang term for a home run.
But by the time that determination was made and the fan was fully cleared, the damage was done.
The Rockies issued a statement while still pursuing their own investigation and called the incident disgusting. Tony Clark, a former player who now serves as the executive director of the Major League Baseball Players Association, condemned "the abhorrent racial animus displayed today." Multiple national media outlets ran with the story under the same framing – as indisputable fact – without independently verifying the allegation.
Headlines and tweets posted by several heavily trafficked outlets and prominent reporters repeatedly lacked any qualifiers – such as "allegedly" or "purportedly" – to indicate to readers that the accusations had not been confirmed.
When the team investigation did wrap up, it ultimately found that the unidentified fan was "indeed yelling for Rockies mascot Dinger, in hopes of getting his attention for a photo, and there was never any racial slur that occurred."
But that's likely little consolation for the fan who was "sold out" by the Rockies' rush to judgement, according to Juda Engelmayer, a crisis manager and president of HeraldPR.
"They jumped into it," he said. "But they jumped into it irresponsibly. The team has the responsibility of making sure it is right before they do anything."
Engelmayer said the team was probably quick to condemn the alleged incident with the intent to protect its brand and players. He said the team should have waited, however, and said it was not prepared to comment until the investigation concluded.
"I think the team ultimately did the right thing, but they handled things wrong at first," he said. "It's a tricky time we are living in and no one knows how to handle things so they don't get 'canceled.' We are a little too overly sensitive looking for the charlatan, looking for the problem, looking for the sensationalism."
Ivan Parron, a sports attorney and sports law professor at Florida International University, said that, even though the Rockies ended up facing a stiff backlash for jumping to conclusions, he isn't surprised by the initial action taken by the team or the MLBPA.
"Unfortunately, in the times that we live in, from a sporting organization standpoint, when it comes to crisis management, they are going to err on the side that will have less backlash if they are wrong," he said. "It's sad for this individual that he got caught in the middle of this."
The sporting world has become the "center of where all of our social issues are laundered through," Parron said, and that means anything sensational related to sports is "automatically news," which led to the story going viral almost immediately.
Parron said the fan may have a legal case if he can prove his reputation was sullied, though, proving damages can be difficult. If he does so, Engelmayer said the Rockies ultimately bear responsibility for accusing the fan.
"In my field, you say it takes a lifetime to build a reputation and 30 seconds to destroy it," he said. "This guy's face has been all over."
The fan wasn't identified in any official statement, however, images of him sitting at the game and calling for the mascot were widely disseminated on social media. While the fan will likely be able to explain the situation to family and friends, Engelmayer said there's no guarantee the general audience will care – or even hear – about the mix-up.
"It's not fair and it's not right," he said.
Digital marketing expert Adam Rizzieri said he "can't imagine" how that fan is feeling after being accused of such loathsome behavior.
"I know people who have been canceled for less, literally innocent people." he said. "It's what gets people fired and suspended from their jobs. It's a toxic reality. You never know what can happen to you when you are exposed online."
Before the Rockies concluded the investigation, several players, commentators, and reporters brutally ripped the fan for what later turned out to be a misheard word.
Some quickly walked back their comments after the probe was completed.
"I personally apologize for jumping to conclusions," tweeted Adam Jones, a former All-Star player who's spoken about his own experience being berated by racial taunts from fans while in the outfield. "I felt, and many heard, something vile and nasty. It's not the case. So I apologize to him and his family. Know when you're wrong and apologize."
But even after the Rockies issued a muted statement clearing the fan of any wrongdoing, social media posts repeating the false racial slur accusation continued to circulate on Twitter and other platforms. Despite social media platforms' vow to crack down on posts containing "misinformation," Rizzieri said the truth is it's "impossible for Twitter to check every post for 'misinformation.'"
He said Twitter has acknowledged that it "won't address all misinformation" and that it gauges what posts it will flag based on the "severity" of the content.
While labeling a man a racist seems severe enough to garner some sort of action from Twitter, Rizzieri said the "system isn't designed to protect one person, and that's a problem."
"Twitter is really full of fake news," he said. "And bad news can spread really, really fast."
He said people are more likely to fall for and share fake news because it tends to be more "sensational and emotional."
"The real news is just not that interesting," he said. "A fan yells at a mascot, who cares?"
Rizzieri added: "People fall for things that aren't really what they seem. And it's really a tragedy."
© 2021 Newsmax. All rights reserved.
Catch Us In the Media
Agency Partner's award-winning team often contributes expert opinions and perspectives on things that matter. Follow our contributions to the latest news and media topics or head over to the Agency Partner YouTube page to see us on TV and hear us on the radio or podcasts.
If your business is looking to utilize a digital marketing strategy or perhaps you need help with your web design and mobile needs, we're happy to help! For no risk and no obligation, give us a shot! Make the team at Agency Partner your next call.