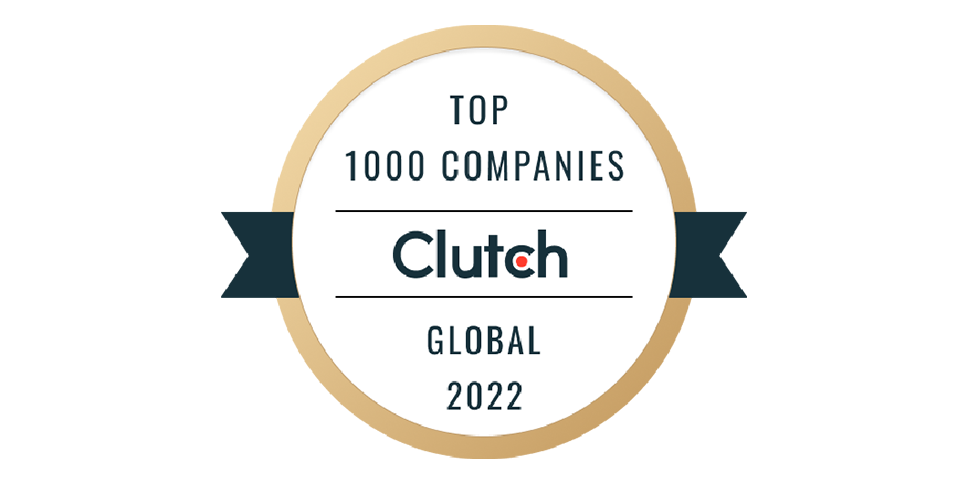 All Blogs,Awards, - December 12, 2022
Agency Partner Interactive Named Among Clutch's Top 1000 Global Companies for 2022
Agency Partner Interactive is not your average technology company. We work to understand your business and leverage technology to generate revenue and increase profits. To do this, we don't hire just anyone. Like Silicon Valley's most impressive tech firms, we take ownership of everything we do. Our fully distributed business model enables us to offer the absolute best developers and designers on Earth.
In celebration of a phenomenal year for the team, we're excited to announce that Agency Partner Interactive was recently considered a Clutch Global Top 1000 Leader, naming us the top digital marketing agency in Dallas! For context, Clutch is a business research platform headquartered in Washington, DC. The platform aims to connect businesses with the best agencies for their B2B needs.
For a business to be named a Clutch Top 1000 leader, they need to do an excellent job for clients to send honest and thorough reviews that can pass a strict verification process. These submissions are then published as reviews on the website to be shared with other prospective clients.
Because of how the Clutch criteria works, all these achievements were only possible with our clients. Their reviews allow us to stay at the top of our field and remind us how to keep our quality standards. For this reason, we want to express our utmost gratitude. Here's a snippet from one of the reviews we've collected so far in our Clutch profile.
"The website went live last week. We haven't done any marketing yet, but people have been calling us about how amazing it is. Agency Partner Interactive knew what we wanted and executed our vision to perfection. The site is a phenomenal success." – Founder & CEO, Elevation Concepts, Scott Newman 
We're excited to make our success yours. Ready to unlock your business's potential? Get in touch to discuss your next project today!