All Blogs,News,What's Trending, - February 16, 2021
Celebrating Black History Month
Honoring 2 Pioneers That Paved The Way For Black Technologists
When it comes to recognizing the significance that Black Americans have made to the United States, the question we ask ourselves is: "where do we start?" It's easy to think of historical figures such as Dr. Martin Luther King, Rosa Parks, and others who did so much to further Civil Rights in our country.
We know that the first celebration and observance of Black History Month was in 1970 at Kent State. We also know that six quick years later, President Ford recognized its significance at the United States Bicentennial.
Today, we know that the importance of Black Americans is far greater than what can be celebrated in just one month. Morgan Freeman said that "Black history is American history" and our society has been greatly improved by the work of Black authors, scientists, business leaders, educators, activists, and more.
Remembering The First Black Man to Earn a Ph.D. in Computer Science
As a digital agency, we have a special love for technologists and marketers. That's why we want to recognize the memory and significance of Clarence "Skip" Ellis.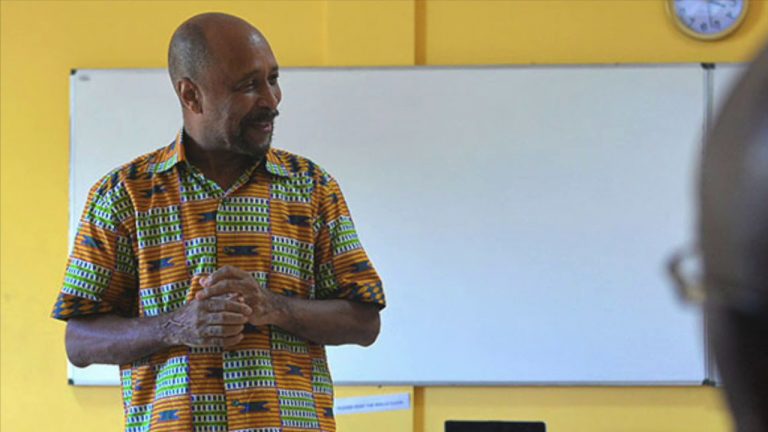 Professor Ellis In Action
In 1969 Mr. Ellis became Dr. Ellis by becoming the first Black man to earn a doctorate degree in computer science.
Dr. Ellis later became a college professor at the University of Colorado and he worked to advance the study of computer engineering as director of the Collaboration Technology Research Group and also by participating as a member of the Institute of Cognitive Science. The work that Dr. Ellis engaged in is what is credited in part for giving birth to the types of technologies that support tools like Google Docs and Google Sheets, among many others.
In 2014, Dr. Ellis passed away at the age of 71 and his colleagues remember him for his warm presence and calm leadership style both as an educator and also as a technology researcher.
Honoring The First Black Woman to Earn a Ph.D. in Computer Science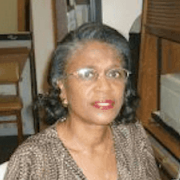 Professor Williams
For some, technology has been viewed as a "man's world" but thanks to pioneers like Marsha Williams, there are plenty of opportunities for women of color to enter the room and drop some knowledge on the table.
About ten years after Dr. Ellis earned his Ph.D., the first Black woman, Dr. Marsha R. Williams, earned her Ph.D. in computer science at Vanderbilt University.
Born in Memphis in 1948, Dr. Williams was always known to be brighter than the average student and by 1969 she earned a degree in physics from Beloit College prior to pursuing her master's degree at the University of Michigan.
Like Dr. Ellis, Dr. Williams also worked to educate her community by sharing her knowledge as a college professor. Gaining tenure as a professor in 1990, Dr. Williams has developed a strong reputation as an advocate for STEM programs geared towards minority communities.
But she's so much more than just an educator. She has also "been there" and "done that" as her professional experience also includes time spent working at IBM. As both an educator and a technologist, her contributions to the academic, technology, and minority communities are both measurable and memorable.
She is currently a tenured professor at Tennessee State University, was among the first African American educators at the University of Mississippi, and her academic publications are admired by her students and peers alike.
There Are SO Many Other Important Black Innovators, Educators, Business Leaders…
As we take this month to commemorate the culture and accomplishments of African Americans, Agency Partner is thankful to people like Dr. Williams and Dr. Ellis. Their desire to work towards the pursuit of knowledge and their efforts to share experiences and educate their peers makes them worth mentioning as we celebrate Black History Month.
The reason for Black History Month is important, and it is largely because the accomplishments of our minority communities have historically gone either unnoticed or simply underrecognized. The fact is that their work has created value that is beyond gender, race, and boundaries. The work and influence of Dr. Williams and Dr. Ellis is a testament to countless other positive figures in our history.
May We Suggest Some Additional Reading?
We hope that you will spend some time browsing the web to learn more about the accomplishments that Black Americans have shared with the world. It's literally an internet search away! But in addition to that, may we also recommend some additional reading?
A man that we will no doubt write about at some point in the near future, Lt. Col. Allen West (ret.) suggests "Up From Slavery" by the great Booker T. Washington.