Media,News, - March 14, 2020
100% Distributed – Our Response to COVID-19
100% Distributed
Important update to clients & partners regarding our response to COVID-19.
I'm sure you're already aware of the ongoing and evolving concerns with COVID-19. At Agency Partner, our primary interest is the safety and well-being of our team, our clients, and partners throughout the world.
For reasons that are beyond our control. everyone is now forced to deal with a public health situation we've never encountered before. It's like something out of a movie. On Friday, the Town of Addison, Dallas County, and Denton County officials declared a public health emergency. Strange as it is to say, it's no longer a good idea to work in the ways we've all become accustomed to.
In-person meetings and very basic, normal social interactions are now a public health risk that outweighs the rewards of being in the same room.
In Dallas County, we are now dealing with "community spread," meaning that we know some of us to have coronavirus but that we do not know where it came from. The World Health Organization suggests that 80% of cases are mild or asymptomatic. This makes containment a challenge at a time where we have the best opportunity to mitigate the long-term risk of this threat.
For those of us that are healthy and typically active, leading epidemiologists tell us that the health impacts of this virus should be statistically, typically mild — like dealing with a seasonal cold or flu. The reason for working remotely and "social distancing" is to prevent the risk of spreading this to those of us that are either senior citizens or others who are dealing with unrelated health issues (cancer, auto-immune disorders, etc.).
The biggest fear is that otherwise healthy individuals may unknowingly transmit this virus to higher-risk groups within our population. So out of love for our community and as a matter of caution, we are doing our part to prevent that from happening.
The good news is the team at Agency Partner has been working as a distributed team for years. We have teams in Texas, California, Canada, and Pakistan. As I said jokingly in a recent interview on BizTV, "that internet trend seems to be sticking around."
The web empowers us to remain highly efficient and even before the threat of COVID-19, we've been well equipped to work from anywhere. We're confident that we can continue to provide the quality you expect from us without skipping a beat.
What We're Doing:
Starting today, March 14, 2020, all scheduled in-person meetings at our Dallas office will change to Zoom or Google Hangout video conferences. Any meeting that absolutely requires us to meet in-person will be rescheduled.
All other communications can be done over phone, email, or text message. Look for updates to any scheduled meetings to come from your Account or Project Manager over the next day or so.
We are hopeful that Dallas County and Collin County health officials will have some good news for us over the next week or two. We will be monitoring official updates as they come and once things settle, we will make a determination as to when we'll return to our normal in-office shenanigans.
Sure, this feels like a drastic measure. But it's better to be safe than risk the health of the people we work with.
Especially since it's so easy to work "over the wire" with little to no impact on quality or productivity. We love working with our clients and partners and hope it is safe to be together in person again soon. Until then, public health takes priority.
Stay safe and be proactive to let us know how we can continue to support you, your team, and your projects. As always, we are here if you have any questions or concerns. Take care of yourselves and each other.
Best regards,
Adam
---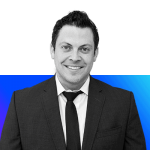 Author: S. Adam Rizzieri
Co-founder & Chief Marketing Officer // Agency Partner Interactive
---
Resources:
Links:
Recommendations:
Please stay home if you are sick.
Wash your hands often with soap and water for at least 20 seconds and help young children do the same. If soap and water are not available, use an alcohol-based hand sanitizer with at least 60% alcohol.
Avoid touching your eyes, nose, and mouth with unwashed hands.
Avoid close contact with people who are sick.
Clean and disinfect frequently touched objects and surfaces, such as mobile phones and computer devices using a regular household cleaning spray or wipe.
Cover your cough or sneeze with a tissue, then throw the tissue in the trash. If you do not have a tissue, use your sleeve (not your hands).
Refrain from shaking hands…. "social distancing."
Don't hog all the toilet paper! More will come… Save some for your neighbor.