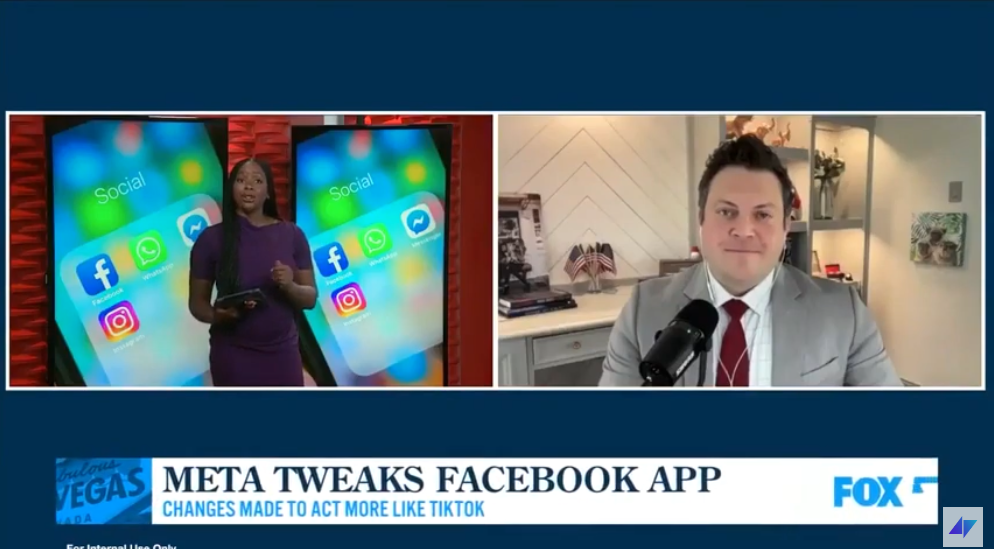 All Blogs,Digital Marketing,Media,News,What's Trending, - July 28, 2022
Fox 5 Las Vegas: Meta Tweaks Facebook App
Social Media News: Is Facebook Trying to Copy TikTok's Feed?
Agency Partner's co-founder and Chief Marketing Officer Adam Rizzieri joins Fox 5 Las Vegas to talk about the latest social media news. If you've been paying attention to recent social media news, you may have heard that Meta is updating Facebook to be more like TikTok. Is this really a good idea? Bad idea? What is the goal here…?
Tune in to the conversation below.
For a more in-depth analysis on this major social media update, click here for the whole story.
Can Agency Partner Interactive Help With Your Social Media Marketing Challenges?
Of course! As Dallas' top digital marketing agency, we optimize social media marketing investments in real-time with our digital marketing and social media management services. Agency Partner's internet marketing experts can adjust and optimize your marketing campaigns up to 48 times over 24 hours. We try to make improvements in real-time to provide you with the fastest, most impactful return on investment.
Our digital marketing experts will help you attract valuable customers, drive sales, increase your leads, build brand awareness, and more. Ready to optimize your business with an award-winning PPC Agency? Maybe you just have some basic questions?  Contact us today to get started!