Big Tech,News, - September 01, 2022
Is Twitter Finally Adding the Edit Button?
Twitter Testing Edit Button Before Rollout to Twitter Blue Subscribers
At long last, Twitter is responding to an overwhelming majority of users that have waited years to see the rollout of an Edit button for Tweets. For years, Twitter has danced around the issue and offered little to no guidance about whether or not they would offer such an app feature.
Just a few months ago, Elon Musk polled his followers to ask this same question and it came as no surprise that of nearly 4.5 million respondents, nearly 75% of them indicated that "yse" they would like to see an Edit button.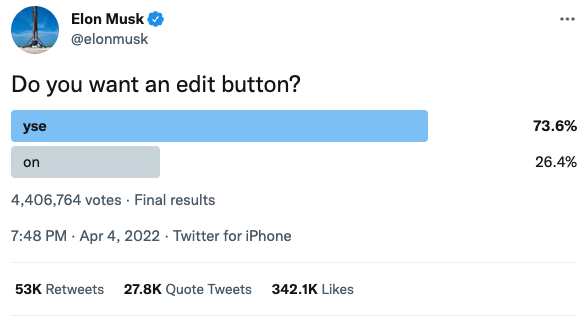 How the Edit Button Will Rollout 
As of September 1, 2022, 99.9% of Twitter users have not seen the Edit feature within their own user experience. The Edit button is being tested by a very small group of users in order to iron out any bugs and troubleshoot things before offering it to a wider audience. This is a very typical, cautious to rollout a new feature with a mobile application.
Once Twitter's team has decided that it is time to offer the Edit feature to a larger group, they have indicated that Twitter Blue subscribers will get the first crack at the new feature. Shortly after that rollout to Twitter Blue, general users might expect to see that functionality hit their in-app experience.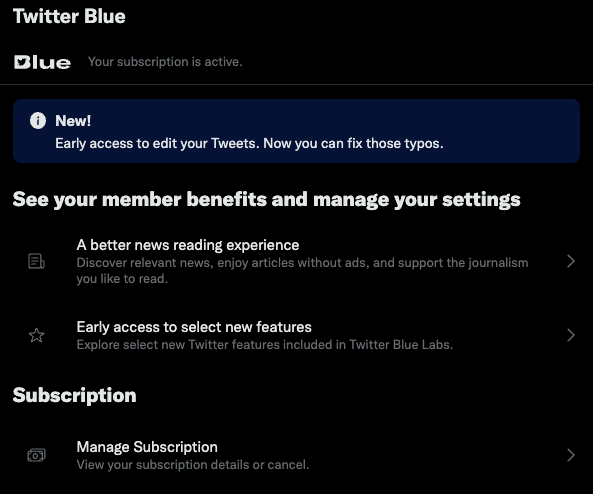 What The New Edit Button Will Do
Once available, it will allow users to make changes to Tweets after they've been published. Though things may change, for now, the plan is to allow users up to 30 minutes to make a change to newly posted Tweets. After any edits, the Tweet will transparently display the text "Last edited" followed by a timestamp.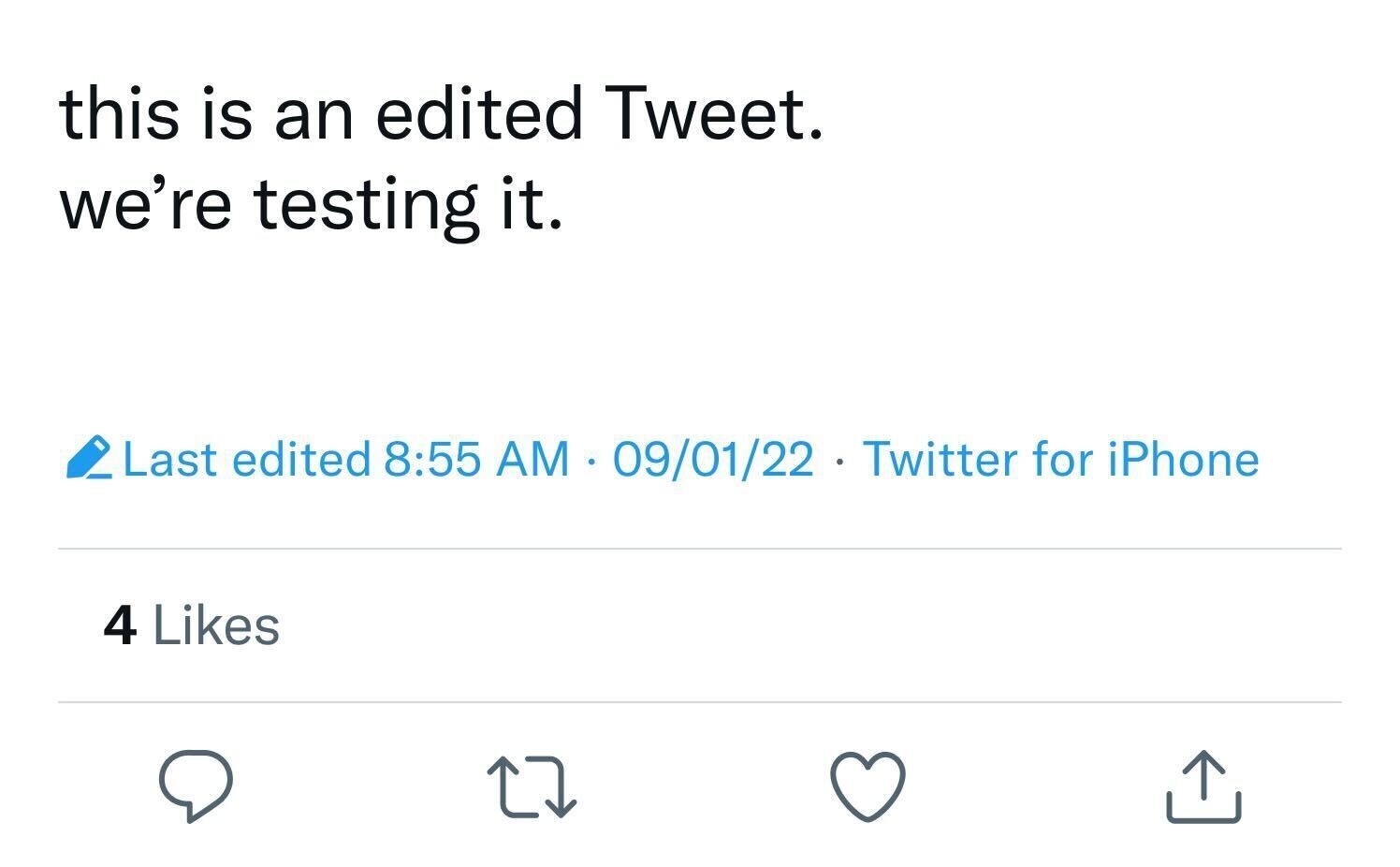 In addition to that, Edited Tweets will also include a version history that will allow users to see what was included in the original Tweet. The point of this is to ensure integrity and transparency behind what people are posting. Unfortunately for users, this won't necessarily solve the issue of inadvertent, quickly corrected misspellings and punctuation issues that may come from quick Twitter fingers.
Business Impact of the Edited Tweet Feature
The Twitter edit feature has been one of the most requested Twitter additions to date, so Twitter shareholders were really hoping that the market would react favorably to this news.
However, in the immediate Twitter's stock has not reacted to this. As it pertains to investors, it seems that Elon Musk headlines continue to have more sway over Twitter's value than of news related to new app features and functionalities.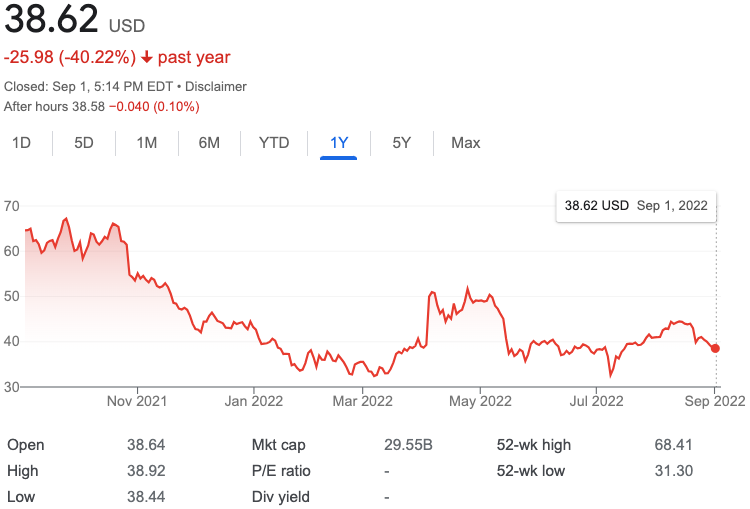 Twitter's legal team continues to try and force Elon Musk into carrying out his $44 Billion purchase of the company, a sale price that today is arguably way too high. A $44 Billion sale price indicates a share price of $54.20, yet this week Twitter's average share price has teetered around $38 to 39 per share. Generally, today's valuation indicates something like a $15 discount per share.
As for the future of Twitter and whether or not Elon Musk will be the new owner, it remains to be seen! Elon Musk is demanding reliable data about how many bots are on the platform and concurrently, he is arguing that Twitter is failing to provide that information. Claiming that this is in breach of their Merger Agreement, Musk's legal team is demanding a termination of that deal. As to what comes next, much of that will be decided by a Delaware judge in October.