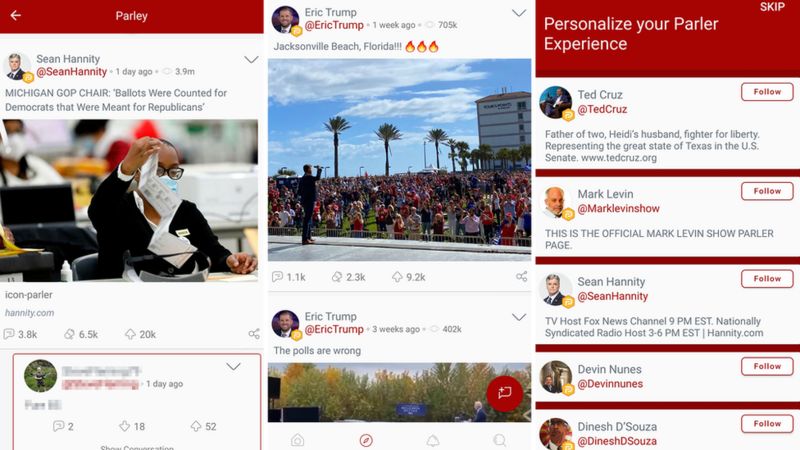 Digital Marketing,News, - November 10, 2020
Parler Social Network Tops App Store Amid Twitter & Facebook Censorship Complaints
Social Media Marketing News Following #Election2020
The Twitter alternative, Parler, has quickly become the most downloaded app in the United States. Over this past weekend and immediately following the election, app founder John Matze indicated that Parler added 2 million new users in one day and at the same time, quadrupled its daily active users. The app's owner, Dan Bongino, said that it was adding "thousands of users per minute" on Sunday and they currently have approximately 7.6 million users.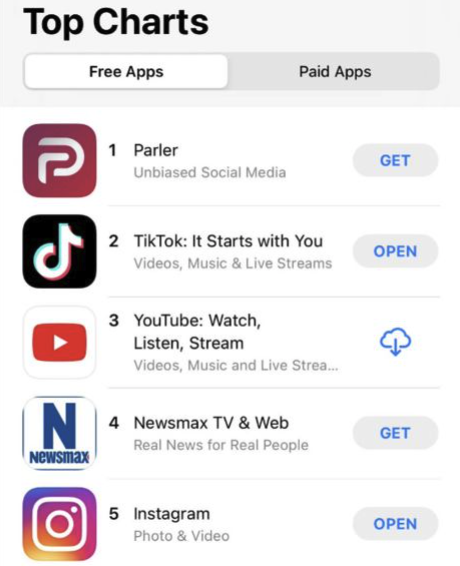 Parler styles itself as the "free speech" app and following widespread censorship and aggressive discussion moderation by Facebook and Twitter, amid concerns of election-related misinformation, conservative influencers and political figures are flocking to the social app.
It is currently the #1 free app in the iOS App Store, up from #1,023 on November 2nd. It's also #1 in the Google Play rankings, up from #486 the previous week.

– The Verge
As a new app, this surge in growth has created some immediate technical issues for users as the company's technology teams scramble to support more scalability and bandwidth on its servers.
What is Parler?
Parler is often dismissed as the "Twitter for conservatives." Very truly, it functions a lot like an early model of Twitter so from a technology perspective, it is not all that unique. The thing that makes Parler different is how it moderates discussions. In fact, it expressly states that its purpose is not to referee conversations and make decisions about who or what will be removed or filtered. The only content policy that might yield moderation is when something is "posted by or on behalf of terrorist organizations, child pornography, and copyright violations."
Parler Leans Right, But It Wants A More Balanced User Base
Despite its conservative tilt, the company is making a strong effort to balance the scale and invite more liberal, left-leaning users to its platform. The company truly wants to facilitate free and fair discussion among and between the entire American political spectrum. To date, it's challenge has been that the app has so many like-minded users that it has become a bit of an "echo chamber" of discussion and less so a conversation among peers. To try and change this, in June, Parler started offering referral fees to attract liberal influencers to its platform, and at one point, the company told CNBC that it would offer a $20,000 bounty to any liberal pundit with a major following to join the network. Today, notable users include New York Mayor Rudy Giuliani, Senators Rand Paul, and Ted Cruz, and California Congressman Devin Nunes.
Additionally, there are several high-profile influencers that have moved to the app after facing content censorship disputes with Facebook, Twitter, and YouTube to name a few. Most recently, we have seen strong inclinations to move away from Facebook and Twitter by figures such as Fox News journalist Maria Bartiromo, Judge Jeanine Piro, and former Speaker of the House Newt Gingrich.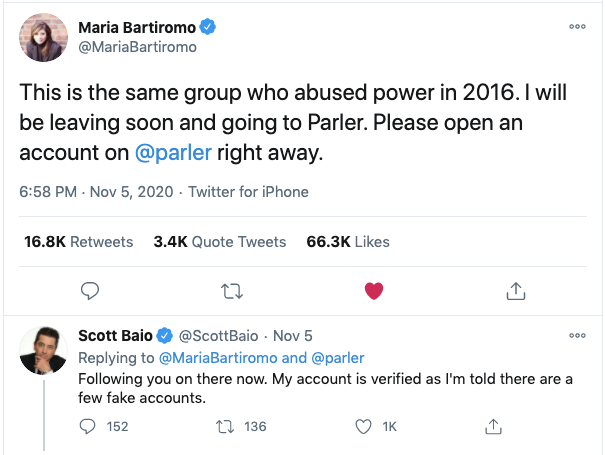 When Did Parler Start & What's Next For Them
This social media app was founded in September of 2018 by John Matze and Jared Thomson. The company is based in Henderson, Nevada and as of July 2020, it reported a total of 2.8 million users. The app is stated to be built on "a foundation of respect for privacy and personal data, free speech, free markets, and ethical, transparent corporate policy."
With big tech CEOs, including the leaders of Facebook, Twitter, Google, Amazon, and Apple taking a lot of heat from US legislators, not only in respect of antitrust concerns but also as things pertain to the FCC's Section 230 of the Communications Decency Act, Parler is in an opportune position to grow its user base and to rally around a monetization model. In the near term, the company just has to find a way to keep its growing user base engaged and active on a daily basis.
This Fuels a Bigger Discussion: Section 230
Section 230 of the Communications Decency Act gives social media platforms a very broad spectrum of protection from the types of content that its users may post to their platforms. It's like a cloak of immunity from the implications of whatever a user may post to these public forums. That is to say, if you were to post incredibly offensive or factually wrong information to Facebook or Twitter, these social platforms would not be responsible for the repercussions of such a post. For the most part, Section 230 immunities were granted to social platforms as a way to protect them as outlets for free speech. At a high level, this seems totally permissible, but there's more to it. 
Over the past several years, there has been widespread criticism that the social outlets are making inconsistent, unilateral decisions about the types of content they choose to allow. Critics from the Left say that the social platforms should censor the content on their platforms to prevent hate speech. Critics from the Right indicate that conservative voices are being silenced by content moderators and on a frequent basis, 1st Amendment liberties are being violated.
When First Amendment Platforms Begin to Stifle Free Speech
During the most recent election, Twitter and Facebook have aggressively stepped up their efforts to block and remove content that may be analyzed as "misinformation" or factually incorrect. A lot of this was announced in regard to the threat of foreign interference and the potential for misinformation to spread and influence American voting decisions.
In respect of that, a different level of scrutiny has been directed at the institutions that certify facts from fiction and there is fear among millions that these "fact-checkers" have become compromised. In some cases, legal scholars including Harvard law professor (emeritus) Alan Dershowitz, and George Washington University law professor Johnathan Turley, as well as the New York Post, government officials, and other news sources have been silenced by the fact-checkers at Facebook, Twitter, and Google. With that taking place, these social platforms are showing themselves as active participants in the discussions, taking the role as a referee of conversation. Under that scenario, the argument is that if they are going to choose to get involved and actively censor conversations based on implicit bias, then the current Section 230 immunities are too broad. The protections allow these platforms to block with impunity, whether it be motivated by personal or political reasons, and therefore they stifle free speech instead of furthering it.
Boost App Engagement Because Users Have A Choice
At Agency Partner, we know that to be successful a mobile app requires users to install it first, but then it also needs to leverage marketing to keeps users engaged and active on a daily basis. Often, adoption and engagement are much more of a long-term challenge than quickly acquiring some users. In addition to email automation and paid advertisements, apps utilize influencers and a full mix of marketing tactics to yield greater levels of daily user activity and overall adoption. 
As we watch things unfold between big tech and our legislators, we have to remember that when it comes to downloading apps, there are a lot of options to consider on the App Store and Google Play. If it turns out that Facebook and Twitter see some changes due to anything related to Section 230, the market will always introduce another cool, equally engaging option. Don't' forget, when TikTok was threatened with a ban, Instagram rapidly introduced Instagram Reels, which truly replicated the TikTok experience… and let's not forget about MySpace. The spirit of competition will always introduce innovative, valuable concepts that solve a specific problem for end-users.
Today, we're seeing that with Parler, and moving forward we should expect the same with every other concept that is out there. 
If you're a business leader and are looking to navigate some of the unique challenges within the world of social media, app marketing, or digital technology, perhaps we can point you in the right direction. Give us a call today at (214) 295-5845 or click here to Get a Free Quote to speak to a member today.
---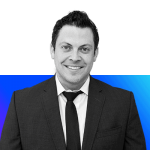 Author: S. Adam Rizzieri
Co-founder & Chief Marketing Officer // Agency Partner Interactive
---