Does Your Content Collapse Sales Cycles?
Does this Sound Like You?
Your business has a need for consistent, expertly authored, SEO-Optimized blog content.
You don't have the time or resources to create your own content briefs.
You need help coming up with your monthly blog topics and content calendar.
You want someone that will create and load the content to your website.
You know you need Content for SEO, but you have no idea where to start.
You are interested in building value into your website and your brand.
You want to establish your company as a thought leader.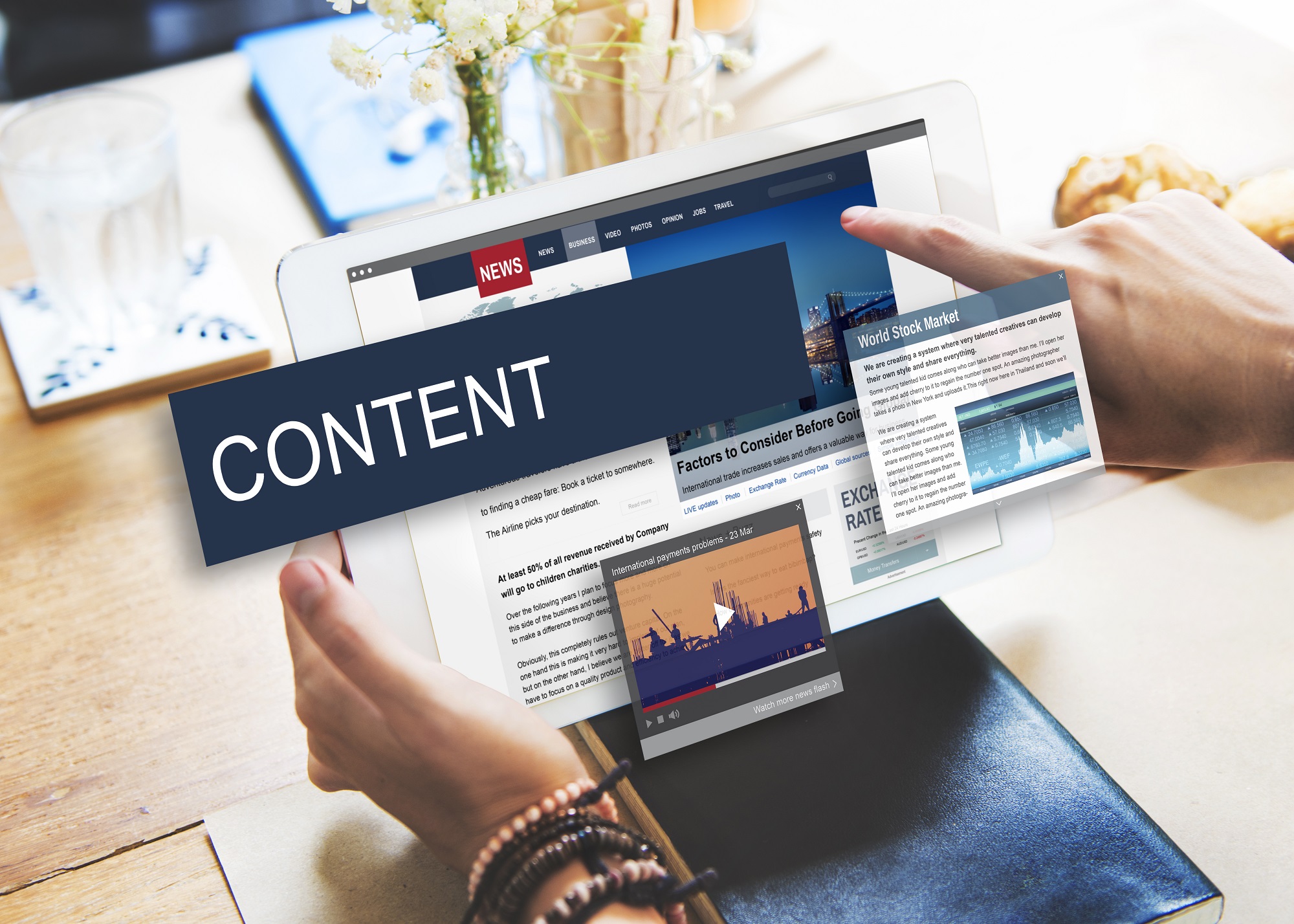 Expert Content Equates to Industry Dominating SEO
Agency Partner Interactive (API) is the Best Content Marketing Agency in Dallas, TX. Content Marketing Strategy is one of the most foundational building blocks of good SEO. Without a good Content Marketing Strategy, you simply cannot grow in an impactful, ROI-driven way. A long-term, content driven Link Building Srategy will create value that compounds over time. Typical results, in terms of client revenue alongside Search Engine Optimization (SEO) investment over time, is often represented by the chart below.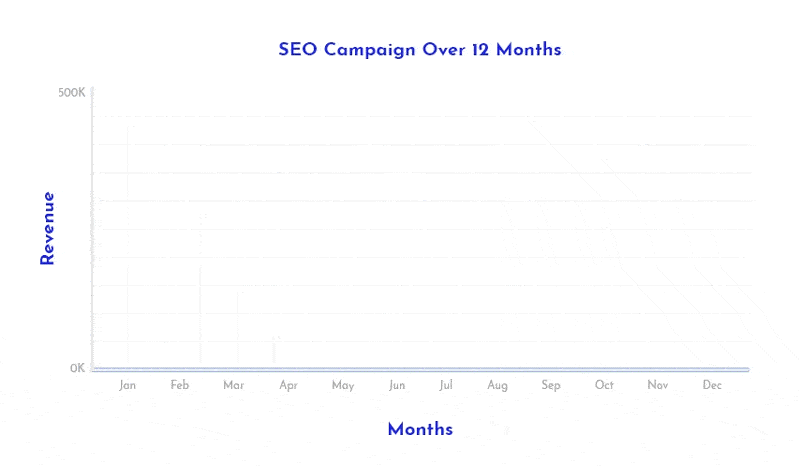 The additional benefit to a Content Strategy And Copy Writing driven Backlink is that it will reduce the cost per click of any paid search efforts that may be running concurrently or in the future. As relevant content is added to your website, its Google "relevancy score" increases among your most valuable keywords. This means that good web Content reduces the cost per click of any Google Ads and PPC campaign, and you're rewarded with cheaper, more frequent site visits. Good content also creates real value for your in-market buyers.
Work with a proven, experienced Content Marketing Strategy Team and maximize the value of your marketing budget. We'll help you craft answers to the questions that your customers are asking Google. These questions are the keywords that will ultimately bring qualified customers to your website.
Start With a 4 Point Content Assessment
The Initial Assessment starts with our 4 Point Content Audit.
This audit phase of our Initial Assessment helps us uncover any existing content you may have. This helps us understand what sort of content you may have already created and what can be repurposed or updated.
Following an expert audit of your content library, a gap analysis identifies opportunities and weaknesses relative to your competitors. During this, we work with marketing teams, business owners, and project stakeholders to fully understand the business needs and its customers. By the end of this process, we are able to fully understand how to create a profitable voice for your brand.

3 Stage Editing Process
Our Content Writers are native English speakers that take the power of the pen to a whole new level. Once your projects starts, we obsessively work to ensure that you enjoy a high quality work product. We do this with our ongoing, 3 Stage Editing Process.
Here's the 1, 2, 3…
In the first stage of our editing process, the original author edits her own work. Following that first round of revisions, a second author will review the content and ensure that the grammar and style is suited to your content style guide. In our third step, we have one of our head editors review the work before sharing it with you.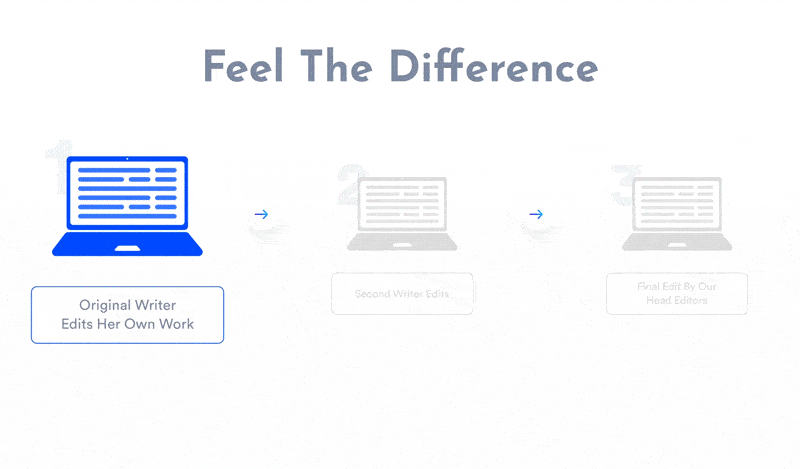 Profit From Topics that resonate with your
Perfect Customer Profile.
Content Strategy And Copy Writing is one of the building blocks of high performing Best SEO Services in Dallas, TX. Create original, insightful thought leadership content to inform and educate your customers. We provide Content Marketing Solutions that are packaged and primed for Small Businesses and are available to offer custom pricing to agencies and enterprises. Get The Best Content Marketing Services in Dallas, TX
Collapse Sales Cycles. Accelerate Revenue.
From 5,000 to 50,000 Words Per Month
For small businesses looking to establish credibility, start with our affordable monthly content package starting at just $1499/month. Our native English writers have helped some of the world's largest brands.
Up to 5,000 words per month
SEO-optimized and professionally researched content
Blog post photo sourcing for each title
We'll upload and post each blog directly to your website
Metadata and social media data authored and set-up
Up to 5 topic pitches per month
For small businesses looking to dominate a local market, dial up your monthly content package to 10,000 words, starting at just $2499/month. We curate writers that are subject matter experts to ensure that your brand is positioned as a true thought leader.
Up to 10,000 words per month
SEO-optimized and professionally researched content
Blog post photo sourcing for each title
We'll upload and post each blog directly to your website
Metadata and social media data authored and set-up
Up to 10 topic pitches per month
For SMBs that are in growth mode, amp up your monthly content package to 25,000 words a month, starting at just $4575. Our team of subject matter experts will provide your content with maximum visibility and aggressively grow the amount of high value keywords that your website ranks for.
Up to 25,000 words per month (Need more words? Ask for custom pricing here.)
SEO-optimized and professionally researched content
Blog post photo sourcing for each title
We'll upload and post each blog directly to your website
Metadata and social media data authored and set-up
Up to 20 topic pitches per month
Note: To see ROI from this service, we strongly advise that you commit to a full year of this. While our contract is low risk, offering a month to month arrangement, we highly advise that you budget for at least 12 months of ongoing, consistent work.
Why Most Business Leaders Choose Agency Partner.
We appreciate that you have a choice when it comes to partnering with a digital agency. 8 of 10 Business Leaders Prefer Agency Partner
Increase Your ROI
Agency Partner Interactive (API) Social Media Marketing services are ROI-driven, which is why we're one of the Leading Digital Marketing Agency in Dallas, TX. We provide exact tracking and transparent and effective funnel-based Social Media Marketing Strategies.
Analytics
As a leading Social Media Marketing agency, We monitor analytics that indicates which keywords and placements are most likely to result in conversions. Social Media analytics also allows comparing your ROI by calculating the cost of each conversion.
Stay Ahead Of Competition
With our "competitor research analysis," we develop custom marketing strategies that fit your business and your budget while staying ahead of the competition. Our experience in various industries provides us an advantage and helps develop the best strategy.
Automation = Growth
Automation is artificial intelligence (AI) designed to do your job and achieve your goals a lot easier. The world of Social Media advertising is constantly developing. However, automation is the way of the future, and we at API have got your back!
Work With Certified Digital Marketing Experts
We can help you find the Best combination of Social Media Marketing Strategies to meet your goals.
Whatever your business case, we'll lead you toward the fastest, most scalable ROI.
Amazing Digital Marketing
Projects We Have Done
Don't Just Take Our Word For It
Hear It From Our Clients
I have been in the Marketing field for over 2 decades and this was by far the most professional and successful site outcome. In fact, just a couple of weeks ago we were meeting with a potential new partner for the first time and she is a very seasoned professional....

Using my provided content and logo, Agency Partner Interactive LLC designed and developed a website for my consultancy. It was a simple project that involved organizing the information on our site. There's a video playing function that pops up and a contact section where users can get in touch with...

API has gone above and beyond re-designing our site. They are flexible, professional, prompt, and creative. Their customer service is amazing and you can tell they truly care about supporting small businesses through their work. I recommend them to anyone.

Agency Partner Interactive is an unbelievable partner for our business! They are not your standard marketing services organization. Their intimate approach and true passion for understanding your business sets them apart! We use Agency Partner Interactive for more than just marketing, we use them as our outsourced Chief Technology Officer...

When scoping the project, I feel truly heard to where I think they understand the business just as well as any of us running it. They are able to take that into suggestions beyond what I could have imagined, create a great project plan managed by a team of people...

Agency Partner is awesome! We used to corporate with another website designer and marketing team but got zero orders after spending advertising fee on google. After corporate with API, they help us change all the designs on the website and help us with marketing and SEO. After then, the order...

Upon having a bit of a nightmare experience with a more local professional, Agency Partner Interactive was able to take over the development process of our site. I have never worked with such a responsive and professional team! Not only did they work quickly and efficiently, but they also actively...

Great service, fast and friendly. They were referred to me by a business colleague. I used their graphic design service to do my logo. I had a design that I created and wanted them to replicate. They also provided several other options for me to consider & compare. The turn-around...
Our company worked with Agency Partner Interactive to develop a new website, including a customized content management system. Throughout the design and implementation process, everyone at Agency Partner Interactive was responsive, accommodating, and positive. They were always willing to discuss our requests which, at times, were admittedly meticulous.

I have been working with Agency Partner Interactive for nearly two years now. I have been very pleased with their work. They have created two highly integrated websites for me. Both websites are easily navigated/ user-friendly and aesthetically very modern. We have had lots of comments from our customers who...

API handled everything from beginning to end and is currently the hosting provider now which has been top-notch. From google Gmail for business setup all the way to business design they do it all. Based on new branding we've already close a new business that paid for what we've spent...