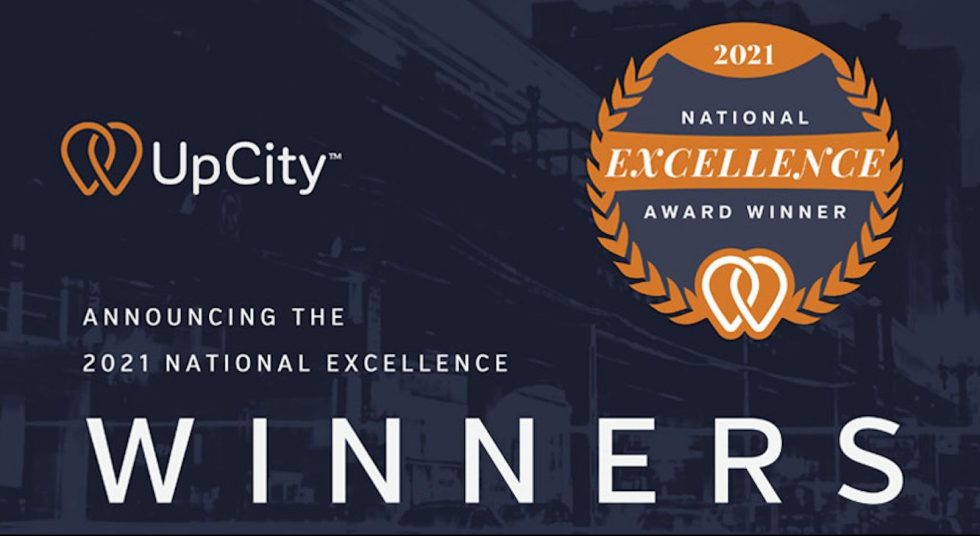 All Blogs,Awards, - April 19, 2021
UpCity's 2021 Local Excellence Award Winner
Agency Partner Wins Dallas Award
Agency Partner is pleased to announce that it has been honored by UpCity as one of the top 400 service providers in the United States and one of the top 20 digital agencies in Texas.
UpCity is a business marketplace that utilizes a proprietary "Recommendability Rating" to assess B2B web design and digital marketing agencies based on customer reviews, project success rates, the impact of their business solutions.
"Here at UpCity, we are always very proud to announce our Excellence Award Winnings. We are fortunate to work with the best, most trustworthy partners across the U.S. and Canada," said UpCity SVP of Product and Marketing Heidi Sullivan.
UpCity is an online marketplace that helps businesses find B2B service providers they can trust. UpCity's Local Excellence Award winners are proven digital agencies that have proven themselves as the most reputable, capable business service providers in their respective markets.
As a company, Agency Partner Interactive specializes in helping businesses create impactful online experiences. Whether the team is devising technology or digital marketing solutions, the project solutions teams work tirelessly to help businesses accelerate growth and add efficiencies where they otherwise do not exist.
"This is our second time to be granted this honor, and it is a great feeling that our team very much deserves," said Muhammad Younus, CEO of Agency Partner. "We work tirelessly to help our clients achieve specific, measurable business goals and we look forward to 'one-upping' ourselves time and time again. It's all about continuous improvement."
About UpCity
UpCity helps businesses find service providers they can trust. Our Marketplace creates and empowers successful relationships between businesses and service providers from marketers to accountants to HR professionals. We provide transparency and insights to dramatically improve the B2B partner selection and purchase experience.
Over 225,000 businesses visit UpCity each month seeking services from over 35,000 providers in over 600 cities in North America. UpCity helps partners in the Marketplace grow their business and build their digital recommendability.