All Blogs,Design Insights,Digital Marketing,Web Insights, - June 28, 2019
What to Ask in a Website Kickoff Meeting
Tips from Web Design Agency Experts
For new websites and web redesign projects alike, the website kickoff meeting is the crux of the working relationship between a client and the website design agency. 
Essential to the web design process, this kickoff meeting is the ideal opportunity to identify the high-level scope of the web project and discuss the needs of its stakeholders. To keep everyone focused on the goal and unified in purpose, adequate preparation is crucial. For the most part, the following eight questions are a great foundation for building the website kickoff meeting agenda. By all means, these don't cover everything, but they help share the basics!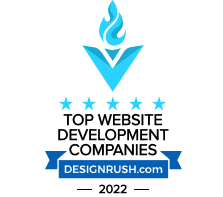 If it isn't already clear, let's just reiterate that this website discovery meeting is the time to explore the tactical roadmap and determine any limitations that may affect the project.
To avoid any future surprises, be sure to invite all the right people — not only the top tier management but everyone who has a stake in the project. If there is anything that you want to include in the meeting agenda, ensure that your project manager has it well ahead of time, and the topic will be integrated into the agenda  of the meeting.
So let's get to it. Here are eight questions you may be asked during the course of your website kickoff — complete answers to these will maximize the value of everyone's time and ensure a productive, long-term partnership.
Common Website Discovery Questions
Website redesigns: "What on your site is currently working?"
Most businesses redesign their website once every two to three years, so periodic website redesigns are very normal. Before jumping into this type of project, there is a great deal of benefit to assessing what has been working about your site, and what you would like to see it do differently or better in the future. Asking this will elicit what isn't working as a matter of course but this question will start the process on a positive note. If any existing user data, such as Google Analytics engagement metrics are available, the team should see that! In the not so distant future, we expect to see high volume websites change their design, dynamically, using artificial intelligence!
Website redesigns: "What do you most want to change about your site?"
Think: "what do I need more of from my website?" Whether you need to boost more sales to your eCommerce site or you're looking for more phone calls or form submissions, use this as an opportunity to dream big for a couple of minutes. The free flow of ideas should paint a picture of the overall vision, company direction, and tone and style of the target goal for phase 1 of the project. Save the practical issues for later. This is just about establishing a vision and honing in on what the immediate and long-term return on investment should be.
All Web Design Projects: "Who is your site's target audience?" 
We want to align with all, not part of the website's target demographic — sidelining anyone is a missed opportunity from the outset. Understanding the needs of the client and how to improve their customers' experience is the heart of the project, essential to client satisfaction and positive outcomes.
All Web Design Projects: "What is your business goal?"
This is probably the most important question for any website development plan. Are you trying to sell something? Create a sticky site? Or generate leads through an email or newsletter? Find out what the client wants each visitor to do. Knowing the answer will determine the best way to engage customers and spearhead the web design process.
All Web Design Projects: "How would you describe your company?"
These answers will help to establish tone and voice and allow you to build a site in conjunction with the client's brand. Answers such as, "fun" and "corporate" will determine what the website presentation should be–bright and lighthearted, or serious and direct.
All Web Design Projects: "What is your most important benefit?" 
Remember, customers are interested in benefits — they don't care much about the features save for how it solves their "problem." Try to get the client to answer this question in less than three seconds. This will tell you what deep impressions they have about the company (service or product). Exploiting the customer benefits (and indirectly, the product features), the website should grab the site visitor's attention. 
All Web Design Projects: "How do you fit into your market?" 
Who is the competition? Do you have any alliances? Understanding the successes and failures the competition will provide a wealth of knowledge about the market. Likewise, you may be able to build on the strengths of alliances that stretch the reach of your initial audience. Together, the perspective from these sources will help you discover gaps or identify new opportunities.
All Website Projects: "Within your market, what is your favorite and least favorite site, and why?"
This is a really quick way to discover what inspires your clients. How do their favorite sites look and feel? What is the user experience like? With a little research, you can determine what compels users to return to these sites–what's engaging and what's not. 
This may also be a good time to address your clients' expectations so knowing what they like personally and professionally will ensure you deliver a project that they truly feel comfortable with and that does what it needs to do.
Project Gold
The website kickoff meeting is the opportunity for you to show that you know your stuff. It's the time to educate the team, develop a cohesive plan, and inspire a: "We Got This Covered" attitude. It's a process that will pay dividends in the quality of the web design process, the working relationship, and, ultimately, the work produced.
Successfully kicking off a Web Development project takes insights, communication, collaboration, and experience.
Now that you know what to ask in a website kickoff meeting, you can use these questions to guide your client to a definitive plan. Are you building your own site? These questions will help you solidify your goals.
Still need some guidance?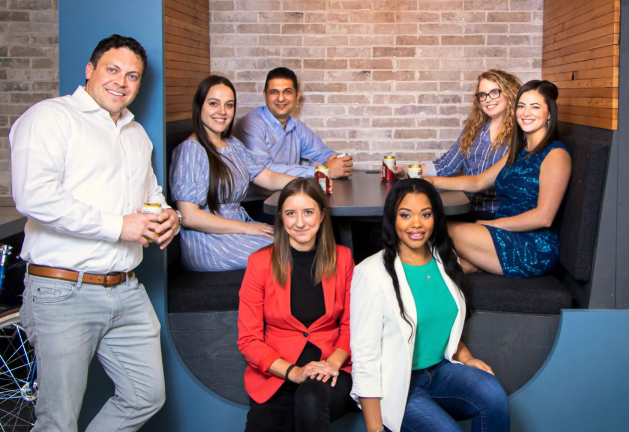 Contact our professionals at Agency Partner Interactive today to see how we can help you realize your dream website. For no obligation and at no cost to you, we'll lead you through a 1 hour brainstorming session. Click below to get started now.

---
Not big on reading? That's okay. Watch "What to Ask in a Website Kickoff Meeting"
Using the power of Artificial Intelligence, we turned this blog into a video for you. Check it out below!