All Blogs,Media, - April 14, 2021
Audacy & iHeart: Why CEOs Are Taking Stands on Political Issues
WHY ARE CEOs SUDDENLY TAKING STANDS ON POLITICAL ISSUES
Activist Groups Are Blurring The Lines of Business and Politics
What happened to the days when CEOs would dodge politically divisive issues? There was once a time when any discussions not related to the core operations of a business were left to PR and marketing teams… or they were just avoided entirely! However, since the corporate social responsibility movement of the 1980s, things have been changing from one issue to the next.
Thank mobile technology, social media, and 24-hour news cycles for that! But don't stop there. Work to identify who is in control at the boardroom level and ask what sort of outside influences may impact their decisions.
On Saturday, Yale management professor and civic activist Jeffrey Sonnenfeld led more than 120 business leaders to discuss action against new voting legislation nationwide.
This same group of business elites consisting of labor leaders, CEOs, investors, and attorneys also met on January 5 to demand that Congress certify then-President-elect Biden's campaign victory. In November of 2020, again, Sonnenfeld led this group to plan a collective response to President Trump's lawful challenge of the 2020 election results.
While Sonnenfeld and his clique of like-minded business leaders attacked the presidency in 2020, now the group has focused their attention on state and local governments that seek to promote efforts that expand access to voting while also ensuring election integrity.
Isn't it logical to say that one fraudulent vote can effectively cancel out a totally valid, fair one?
Are Business Elites Out of Touch With the Public?
Not so long ago, a Gallup poll indicated that 80% of Americans support voter ID.
The fact is that there is overwhelming support for an "easy to vote, hard to cheat" system.
Actions taken by Georgia lawmakers to enact SB 202 do just that and now other states are rapidly following suit. So why are business leaders suddenly standing up against election reform?
Delta CEO Ed Bastian calls the new law "unacceptable" and argues that SB 202 harms the company's black employee base and their ability to vote. If that were true, then it would not make sense that the niece of Dr. Martin Luther King, Jr., Dr. Alveda King is standing up in support of the new law. She went so far as to mention that the new law may actually be "too little too late" when it comes to protecting the integrity of elections.
When asked, Bastian and other CEOs cannot point to a single part of SB 202 that does anything other than to safely expand voter access. And yet, they're outraged. But do they even know what they're talking about?
…this comes at a time when the Texas Attorney General's office is testifying that election fraud cases are "higher than our historical average by a long shot."
Anticipating similar reform to spread to other states, this comes at a time when the Texas Attorney General's office is testifying that election fraud cases are "higher than our historical average by a long shot." Jonathan White, the leader of the election fraud section in the Texas AG's Special Prosecution Division, warns that 80% of new voter fraud cases concern alleged mail ballot fraud, so why not work to ensure that more people can access ballots and that concurrently, every real vote is protected?
Could the truth be that well-funded progressive activist groups are just really good at marketing?
The reality is that progressive activist groups are working to blur the lines of big business and politics to gain money and power. In Texas, 10 activist groups coalesced to purchase full-page newspaper ads that pressure corporate leaders to express disapproval of these new laws. At the heart of the issue is a demand for verifiable voter identification.
Personal Identification and Businesses
Without a personal identification issued by some level of government, there is no way to board a Delta plane or ride an Amtrak train.
Without an ID you cannot prove your identity to pick up your Rangers or Red Sox tickets at the Will-Call booth.
An ID is required to open a bank account at Chase Bank, enter many public and private office buildings, explore the contents of Yale's library, purchase alcohol or tobacco and obtain certain prescription drugs. You cannot even qualify for public welfare programs like Medicaid without a valid ID.
Why Did the MLB Move the All-Star Game?
So why did Major League Baseball move the All-Star game away from Atlanta? Why are Coca-Cola and Delta Airlines issuing public declarations of disapproval for these new election reforms? Why are President Biden and others calling these voter reforms "Jim Crow 2.0?"
Saturday's discussion among elites included ideas of refusing to move businesses or jobs to states that pass voting reform legislation, relocating events, and more. In the MLB's haste to move the All-Star game from Atlanta to Denver, $100 million of business is now being taken from a local economy that is 51% black in preference for one that is 76% white.
MLB Commissioner Rob Manfred caved to the megaphone of progressive activists and awarded favor to a state that is less diverse and more strict about voter ID requirements.
The reality is that big corporate CEOs are engaging in social issues that they know little about. In their haste, measurable harm is being waged against the same groups of people that they claim to be standing up for.
The New Social Demands of Business Leaders
Even for issues that don't directly impact how a company delivers its products or services, customers and employees expect CEOs to share in public discourse. It's also within their constitutional right to do so as individuals.
For the most part, social media platforms and 24-hour news cycles demand responses within 48 hours or less. The trouble is that big companies were not designed to offer such quick opinions on cultural, social, or political issues. This makes it problematic when a CEO is tasked with responding on the behalf of their entire employee base.
Smaller businesses, however, are much more capable of doing this for the simple fact that fewer people are involved in such decision-making.
The fact is that it is impossible to presume that a leader like Ed Bastian, a person that earns $67,000 per day, can effectively speak for the social and political inclinations of an employee base of 50,000 people that earn an average of $35,149 per year.
The people that come together to operate an enterprise often come from diverse backgrounds and live daily realities that are staunchly different from these 120 to 200 business elites that were not elected to speak for the country.
The Right Way To Respectfully Agree AND Disagree
This does not mean that a corporate CEO should shy away from cultural and social issues. Even with that title, every American is entitled to free speech and civil liberties.
With that said, it is true that social issues impact productivity and employee engagement. At an individual level, they also impact well-being and the pursuit of happiness. Social issues can impact hiring and retention, noting that younger employees prefer to work for businesses that share their values.
But as we have seen with Coca-Cola and Delta, too strong a position can lead to a hostile work environment.
Among a large and diverse workforce, it is impossible for a single leader to represent the diverse thoughts of their entire employee base.
Walmart CEO Doug McMillon said in a note to employees, Walmart is "not in the business of partisan politics" and from a high level, he supported the need to protect democratic processes by adding that "broad participation and trust in the election process" are paramount to election integrity. McMillon may have his own opinion on the topic of election reform and that's okay. It also sounds like he respects that his colleagues may respectfully disagree with him, and that's the American way. And then there is Ed Bastian and Delta.
The only way for an enterprise to take the right political position, one that does not alienate its diverse employees and customers, is to be genuine and explicitly separate the individual viewpoint from the collective brand.
For an enterprise, this means that statements are made not as the CEO of ABC Corporation, but as an individual citizen. This also means that the workplace ensures mutual respect for the diversity of thought that may exist within the workforce and that employees are given the space and respect they require to exercise their First Amendment rights.
It is exceedingly easier and more realistic for a small business leader to represent a workforce of 20 than it is for the CEO of an enterprise to speak for employees they've never met.
How We Do It
In our office, the only approach is one that focuses on these two words: Mutual Respect.
The best course of action for any business that loves its employees, customers, and the country is to actively respect the diverse viewpoints of employees and customers.
Diversity of thought is part of what makes our country such a special place.
It yields faster, better decision-making, innovation, and value creation.
At Agency Partner Interactive, we believe in allowing our colleagues the freedom, respect, and trust to work as citizens toward creating a social and political impact on our society.
As a business, we strive to deliver outstanding online experiences that help our clients achieve specific business goals… Like 99.9% of the businesses out there, we are far from being a public policy think tank and we won't pretend to act like we read every line of every piece of new legislation. As a business, we don't! But as individual citizens, some of us at the office are definitely paying attention!
During election cycles, we know that as a company, our role is to sit back and facilitate a democratic process. Management does not impose or indoctrinate beliefs about who the team should or should not vote for. That is an individual, not a team decision. We believe that our role is to give each employee the Paid Time Off they need to make a thoughtful, unhurried voting decision.
Are You Struggling With Your Digital Presence or Online Marketing Decisions?
Agency Partner's award-winning team works to align business needs with the market. We utilize the power of digital marketing to measure consumer behavior, test advertising concepts, and optimize a technology and marketing budget around a specific set of business goals. We love to help businesses grow and we specialize in helping small businesses over $2M in annual revenue double within 12 to 18 months.
If your business is looking to utilize an online strategy to acquire new customers then make the team at Agency Partner your next call.
---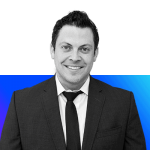 Author: S. Adam Rizzieri
Co-founder & Chief Marketing Officer // Agency Partner Interactive
---