All Blogs,Digital Marketing, - June 19, 2020
E-commerce Marketing 101
Expert Tips For E-Commerce Marketing
Online shopping has never been more prevalent than it currently is now. Generally, online shopping is more convenient than purchasing products from a physical location. What's more is that younger generations value convenience, which makes e-commerce a growing global trend. 
Having a marketing strategy for any business is essential, much less an online retailer. Needless to say, developing a marketing strategy for an e-commerce retailer is much different than for a local business.
E-commerce retailers require special attention while creating their marketing campaigns. If you want to begin brainstorming the ideas for your new e-commerce marketing strategy, then continue reading this guide for more details.
What is E-Commerce Marketing?
Again, e-commerce marketing is fairly different than most marketing campaigns. This is because many e-commerce companies are geared towards B2C audiences and mainly sell products instead of services.
Selling online products can be tricky. Services are typically items people need, such as HVAC and primary healthcare solutions. Even important products, like CPAP machines, cannot be easily sold without a marketing strategy. 
For this reason, e-commerce marketing entails the steps of achieving visibility for online products and enticing an audience to purchase them. Take a look at this image to learn about all of the methods of how you can market your products.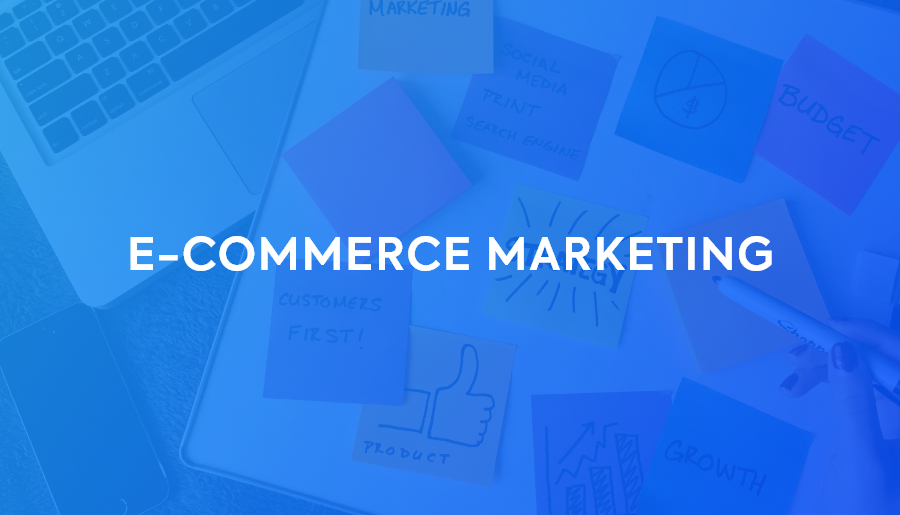 Let's break down each method in detail:
Banners:

Banner ads exist all throughout the web for the purpose of building brand awareness and encouraging high CTRs.
PPC Campaigns:

Pay-per-click or PPC campaigns help marketers gain traffic commensurate with the money they spend. Utilizing PPC can help you grow your business while your SEO strategy is in effect.
Social Media Exposure:

Social media hosts billions of people across the world. This presents marketers with a golden opportunity to advertise their products to new audiences.
SEO Strategy: SEO or search engine optimization is the process of growing your online presence in the search engine results pages (SERPs). A firm strategy must be in place for your business to thrive online.

Coupons and Discounts:

Do you want to drive interest in your products? If so, coupons and discounts administered through an email marketing campaign will do the trick. 
These methods make up a standard e-commerce marketing strategy. It's important to practice all of them to build brand awareness and usurp your competitors.
Why is E-commerce Marketing Important?
There are two types of marketing: traditional and digital marketing. Traditional marketing entails the process of mainly increasing the brand awareness of your business through print media, billboard advertisements, and TV commercials.
Digital marketing is a culmination of methods to increase your online presence. If you have a physical store location, you can take advantage of the fact that potential customers can find you while randomly traversing the city.
This isn't the same for e-commerce retailers. The internet is a vast place full of billions of websites. If you don't develop a strong e-commerce marketing strategy, your website simply won't rank on the first page of Google.
It also won't receive exposure on social media or even from paid media. Therefore, it's not an option. Invest thoroughly in hiring a digital marketing agency to lead these efforts.
Tip #1: Use Facebook
Have you ever browsed through Facebook only to see an ad for clothes? Facebook is the most popular social media network in the world. It makes sense why businesses flock on their advertising platform to increase the exposure for their products.
Just take a look at how this retailer created an ad for their product.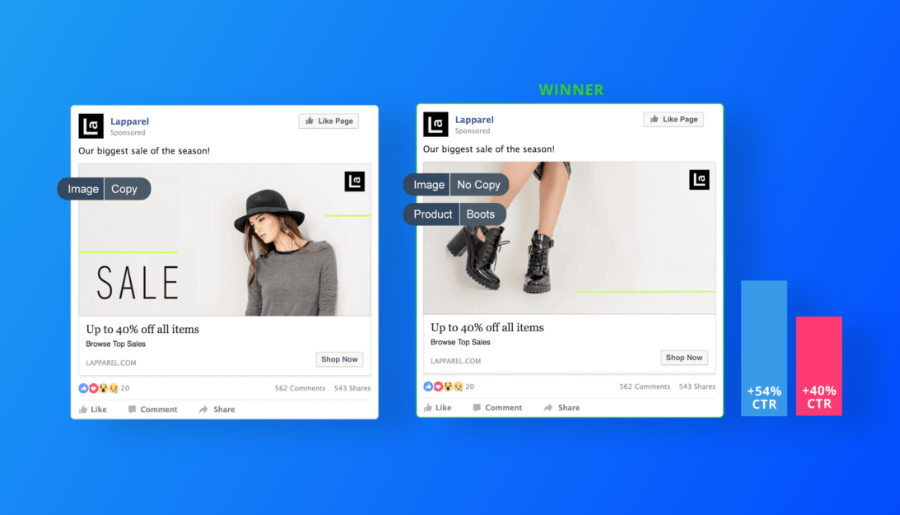 In the same way, you should use Facebook to generate interest in your products in front of millions of potential customers.
Tip #2: Develop a PPC Strategy
Unlike SEO, it doesn't take much time to build positive results with a PPC campaign. That's only if you are conducting your campaign correctly. Google has shown PPC ads of online products extensively for at least a decade.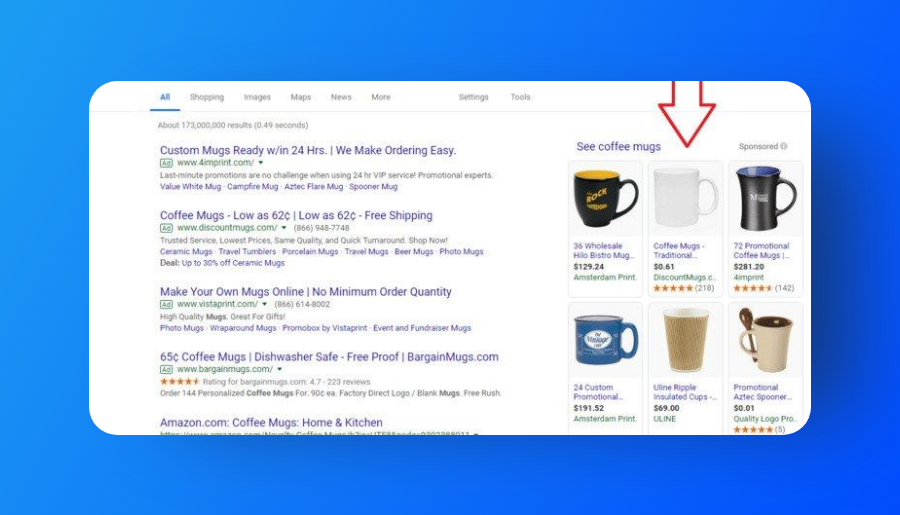 Getting that type of exposure on Google can be huge for your business, improving the CTR of your ads. The higher the CTR, the higher your ad quality score will be. This will result in increased web traffic at a more affordable price in your campaign.
Tip #3: Leverage Technical SEO
Technical SEO is the process of optimizing a website to be crawled and indexed. As its name suggests, technical SEO is very technical. It entails things like improving your page speed and making your site mobile-friendly.
For this tip, you should definitely hire an experienced digital marketing agency. If you don't know much about SEO or how to build your own campaign, seeking outside help will be in your best interest.
Mainly, paid speed and mobile optimization are the two most important areas of improvements for most marketplaces. 
Tip #4: Create a Stunning Website
Do you already have a website that doesn't look the way you want it to? If so, you should create a new design for your website. Doing so will reinvigorate your brand and attract your target audience to your brand.
Give Us a Call Today!
Agency Partner Interactive specializes in delivering full-service marketing services for e-commerce retailers. If you want to increase your online exposure, then you've come to the right place.
To learn more about how we can help you, give us a call today (877) 682-2012 or click here to Get a Free Quote. 
Not big on reading? That's okay. Watch "E-commerce Marketing 101" instead.
Using the power of Artificial Intelligence, we turned this blog into a video for you. Check it out below!