All Blogs,Digital Marketing, - May 14, 2020
The Future of Email Marketing
Expert Tips on Email Marketing
Email marketing is still the top marketing initiative that generates the highest ROI. When it comes down to it, this actually makes sense. Other marketing initiatives like SEO and PPC are designed to generate qualified leads and lead them to purchase. On the other hand, once you have an email list, you already have a bunch of qualified leads that are ready to listen and are close to purchasing. 
Does this mean that email marketing is simple?
Of course not! 
People receive several emails every day, some even from your competitors. Making your emails stand out is a real challenge. To stay on top of the curve, educating yourself on the latest email marketing trends is a must.
This article will outline four major email marketing trends you should consider to reinforce your current campaign. 
1. Leverage User-Generated Content
User-generated content is defined as content chosen by the user. For example, when a person subscribes to receive precise property listings in their area from a real estate agency, they are activating user-generated content.
Oftentimes, brands can lose sight and send messages that they believe are relevant only to experience low engagement metrics and open-rates. The most obvious solution to combat this is giving your subscribers the type of content they want. 
To do this for an already established email list, you can send a survey allowing your subscriber to hand-pick the content they receive and the frequency in which they receive it. 
If you are starting to build your email list, you can create a subscriber opt-in box that makes the previous feature possible. Overall, you should strive to send emails that your subscribers will look forward to. 
Otherwise, they won't open them and you'll waste your vital marketing spend. 
2. Study Your Audience and What Works
Despite what you see from online articles and videos, there isn't a one-size-fits-all marketing strategy. The best marketers and business leaders take risks and experiment often.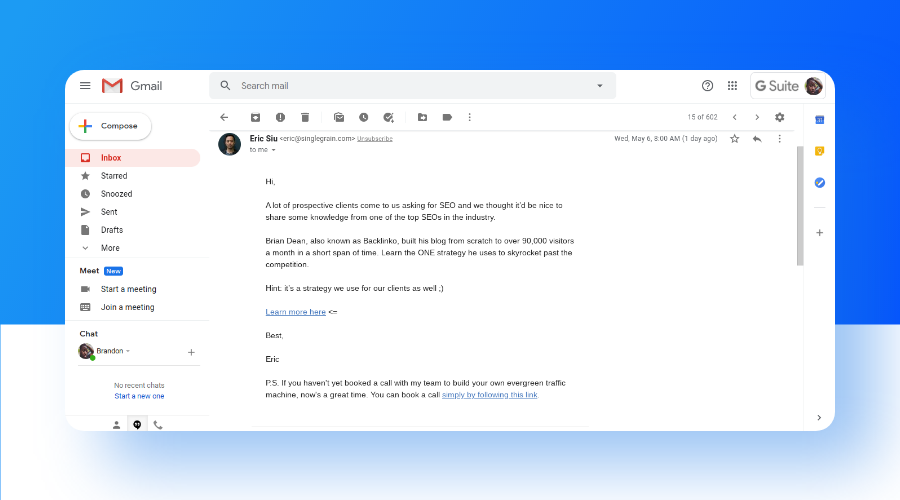 Not every audience is the same, so would it really make sense to copy an email marketing strategy you saw from a marketing agency to your real estate subscribers? Clearly, both audiences crave something different.
For a real-estate audience, emails with a sliding carousel of potential listings would be helpful. That way, your subscribers won't have to do a lot in visiting your website and refining their search.
For a marketing audience, simple text-based emails have like this long proved to be effective.

There are a lot of ways to understand what works in your particular industry, but to be sure it will work for your audience, you should study them. Look for key metrics that prove either your emails aren't being read or that no one is visiting your website from your campaign.
Once this happens, it will be easier for you to craft the right messages your subscribers will listen to and respond to. 
3. Practice Segmentation
Experienced marketers know segmentation is a key component of effective email marketing. Ideally, you should segment your entire list, even if it means leaving just one contact in a category by themselves.
Why?  Deep personalization can lead to the best open rates. In one survey, it resulted in up to a 29.95% open rate and a click-through rate of 5.03%. It may be time-consuming and tedious to separate your email list into such granular categories, but you want to be able to reach every potential customer in a relatable fashion.
After all, when a person opts-in to your email list, they are giving you sensitive information like their email address.
Show them that you value their time by crafting an email just for them. 
4. Make Your Emails Compatible
Most people access their inboxes from a mobile device. This means that your emails should be optimized to be compatible with all mobile devices. You can do this by following these tips:
Reduce email content.

Don't use text in images; instead, use text HTML. 

Develop a visual hierarchy in emails.

Avoid text alignment and be aware of excessive sections of center-justified text.

Use alt text for all images.

Use bigger line spacing and font sizes.

Make sure HTML tables can be read by screen readers.
Mobile-friendliness is extremely important nowadays, not just for your website. Take the above tips to ensure that your emails are compatible with any platform. 
Give Us a Call Today!
Do you want to put certified email marketing experts in your corner? If so, give us a call today at (877) 682-2012 or click here to receive a free quote. 
Not big on reading? That's okay. Watch "The Future of Email Marketing" instead.
Using the power of Artificial Intelligence, we turned this blog into a video for you. Check it out below!