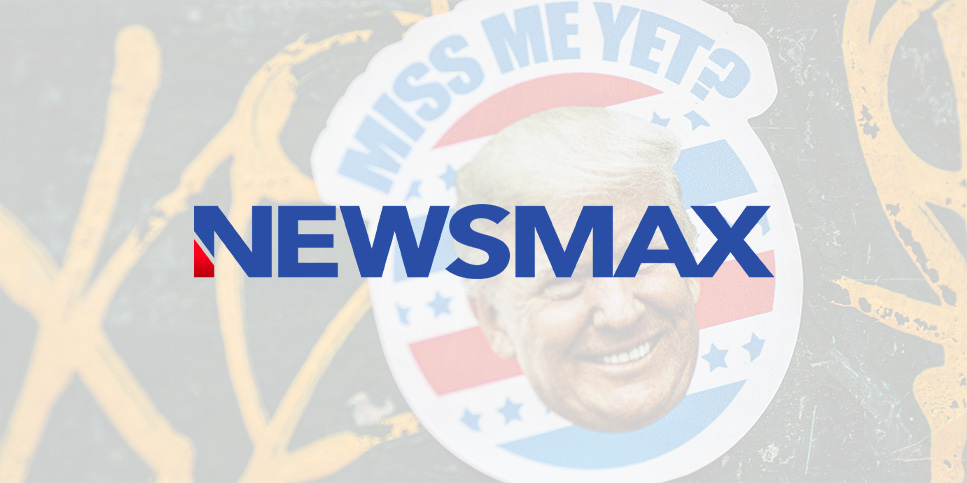 All Blogs,Big Tech,Digital Marketing,Media,News, - December 20, 2022
Newsmax: Meta Likely to Reinstate Trump's Facebook Account, Experts Say
Despite the efforts of leading Democrats to pressure Meta into extending the ban keeping former President Donald Trump off Facebook, social media experts predict the tech company will reinstate Trump's account once the company's self-imposed two-year suspension expires next month.
Trump was suspended from the platform due to what the site alleged was his involvement in inciting a "riot" at the Capitol on Jan. 6, 2021.
But with Meta set to reevaluate that ban in January, Sen. Sheldon Whitehouse, D-R.I., penned a letter with Reps. Adam Schiff, D-Calif., André Carson, D-Ind., and Kathy Castor, D-Fla., arguing that reinstating Trump's account will allow him to post "conspiratorial rhetoric" that could "only serve as a motivation to incite violence."
Andrew Selepak, a social media professor at the University of Florida, called their claims that posting "misinformation leads to violence" flawed, and an argument that Meta is likely to overlook when making its decision.
Ultimately, he believes Meta will reinstate Trump's account under the condition that he doesn't violate the platform's terms of service, which apply to any user.
While Schiff and other Democrats may believe Trump is "more unhinged and dangerous than ever," Selepak said that, even accepting that argument, there is a difference between inciting violence and posting information that may be factually incorrect or untrue.
"Any user has the ability, as long as they are not violating the terms of services, to post whatever they want whether it's factually true or untrue," he said.
While Meta will likely make it clear that Trump can't advocate for "death, murder, or mayhem" on his Facebook or Instagram accounts — which he's never done, and no user is allowed to do — Selepak said it is likely that Trump will have the ability to post his contention that the 2020 election was stolen or use his account to fundraise for his 2024 presidential campaign.
Entrepreneur Jeff Webb, who serves as senior news editor of Human Events, also expects Trump's Facebook ban to be lifted, especially since the new Twitter owner and CEO Elon Musk allowed the former president to regain access to his Twitter account despite facing a lifetime ban.
"Elon Musk has set a new standard," Webb said. "He's walking the talk by being transparent and evenhanded."
After Musk decided to expose the inner workings of the social media giant via the "Twitter files," Webb said he has "come down squarely against blatant discrimination and suppression of free speech."
Because extending Trump's Facebook ban would likely "require additional disclosures on their processes," an undertaking Webb believes Meta is not inclined to pursue, he believes Trump's accounts will be reinstated.
Selepak agrees, noting that while Musk's decision to allow Trump back on the microblogging site put "slight pressure" on Meta to do the same, it was the "Twitter files" dump that really puts Meta in a position where they are going to have to make a "very public decision" to allow Trump back on.
He said the "Twitter files" — which revealed that some top employees at the social media behemoth believed that tweets written by Trump about the events of Jan. 6 did not actually violate the site's policies — also puts pressure on Meta to release their own version of the "Facebook files" to show what discussions led to Trump being banned.
"Without revealing what led to that decision, people are going to assume it was done in a similar way to what Twitter did," Selepak said.
Webb agrees that Meta "should let the public see how their decisions on banning were made, who made them, and whether or not they had any kind of rational basis at all, or if it was just blatant discrimination."
"In the U.S., one of the real pillars of a modern democracy is free speech and the ability to have dissenting political views," he said. "When you start methodically and institutionally diminishing that, you see the real threat to democracy take shape."
Dallas-based digital marketing expert Adam Rizzieri points out that Meta isn't only facing pressure from Musk and the Twitter files when it comes to lifting the ban on Trump. The social media company also soon must answer to a GOP-controlled House that will "undoubtedly focus on prior censorship, electioneering, visibility filtering, and suspension decisions."
"As we forge into 2023, Meta will be under increasingly aggressive pressure to un-ban President Trump's account," he said. "They will also face tough questions about how they will treat elected officials and candidates in the future."
With Trump a declared candidate for the 2024 presidential election, Rizzieri said that official status "strongly favors that his account be reinstated on Meta."
Although the former president has not yet returned to Twitter, opting to stick with his own social media platform, Truth Social, experts agree that he may be tempted to return to Facebook.
While Truth Social, like Twitter, is a microblogging site, Rizzieri points out that Facebook offers a different style of social media platform — and broadcasts it to a far larger audience.
Also, because Facebook, which "allows for much longer form content styles and user groups," isn't in "direct competition" with Truth Social, Rizzieri said he could see a rationale for Trump's return to the site.
Even if Trump doesn't personally use the account, he said his campaign staff will "almost certainly use it."
© 2022 Newsmax. All rights reserved.
Catch Us In the Media
Agency Partner's award-winning team often contributes expert opinions and perspectives on things that matter. Follow our contributions to the latest news and media topics or head over to the newly reinstated/uncancelled Agency Partner YouTube page to see us on TV and hear us on the radio or podcasts.
If your business is looking to utilize a digital marketing strategy or perhaps you need help with your web design and mobile needs, we're happy to help! For no risk and no obligation, give us a shot!
Make the team at Agency Partner your next call.