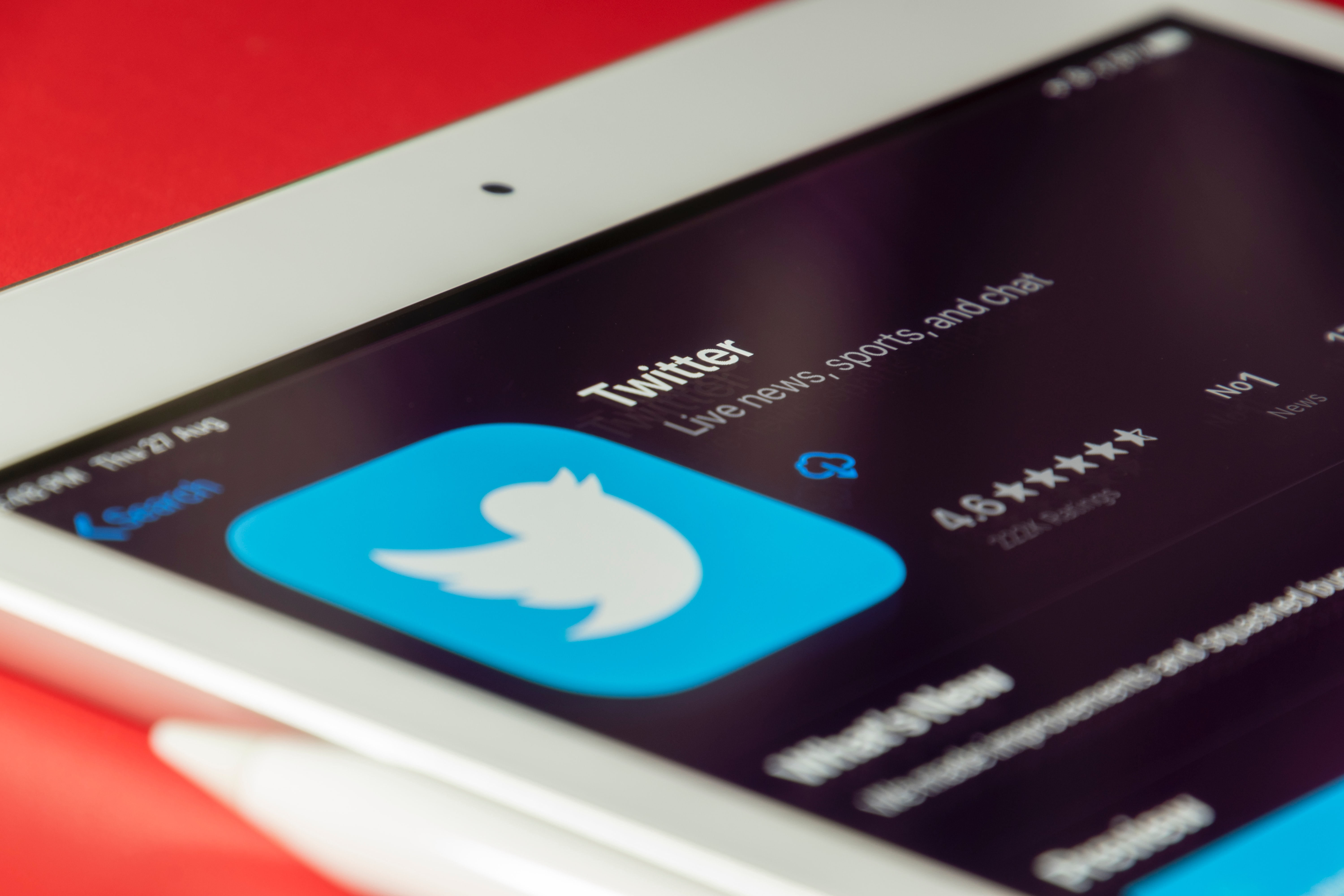 All Blogs,Big Tech,Digital Marketing,Media,News, - April 12, 2022
Newsmax: Musk's Free Speech Fight May Hit Entrenched Resistance at Twitter
It took billionaire entrepreneur Elon Musk fewer than 24 hours to muscle his way onto Twitter's board of directors after securing a 9.2% stake in the social media platform Monday morning, instantly making him the company's largest shareholder – and one not content to remain a "passive" investor.
The Tesla and SpaceX CEO's nearly $3 billion surprise investment came just weeks after he began increasingly criticizing the platform over a dubious commitment to free speech, at one point even mulling the creation of his own rival platform in posts that went out to his 80 million Twitter followers.
Before his role on the board was announced Tuesday, Musk was already flexing his fresh influence, asking Twitter users in a poll if they wanted to see the platform add an edit button – a function long desired by users but that the site has never implemented.
After his board term, which is set to run through 2024, was made public Tuesday, Musk hinted that he would be swiftly pushing for changes.
Looking forward to working with Parag & Twitter board to make significant improvements to Twitter in coming months!

— Elon Musk (@elonmusk) April 5, 2022
"Looking forward to working with Parag & Twitter board to make significant improvements to Twitter in coming months!" Musk said in a tweet, referring to Twitter CEO Parag Agrawal.
But while social media experts never would have expected Musk to take a backseat role in the operations of a social media platform for which he's now the largest shareholder, they question just how much of an impact he will actually be able to make considering he's still not in the driver's seat of the organization.
His board seat certainly affords him a degree of influence, but Big Tech experts don't expect Musk to parlay that into becoming the new CEO of Twitter anytime soon – mostly due to Musk's preoccupations and interests in his other ventures, which include Tesla, SpaceX, and The Boring Company.
Tech and media expert Victoria Mendoza, who serves as CEO of MediaPeanut, an online digital media community, said Musk's investment in Twitter shows he's, at the very least, banking on an "if you can't beat 'em, join 'em" strategy in order to have a "voice" in the company.
Mendoza also doesn't see Musk taking over as the face of the platform, but she thinks he "definitely wants to be part of the decision-making process," pointing out he's unlikely to have "spent that much cash without wanting something out of it."
She said Musk's involvement "could provide a huge headache" for Agrawal if he puts pressure on the company to make changes to its controversial policies on free speech.
Publicly, Agrawal welcomed Musk to the board tweeting: "Through conversations with Elon in recent weeks, it became clear to us that he would bring great value to our Board."
"He's both a passionate believer and intense critic of the service which is exactly what we need on Twitter, and in the boardroom, to make us stronger in the long-term," he added.
But experts question how cordial the relationship will remain.
Dallas-based marketing and big tech expert Adam Rizzieri noted that Musk's decision to get involved in Twitter came after founder Jack Dorsey stepped down from the role of CEO and Agrawal took over.
He said that the move from Dorsey to Agrawal signaled "more of the same" was ahead when it comes to "censorship, unimpressive business growth, and more virtue signaling from a notably progressive, often hypocritical leadership team."
Twitter has faced criticism from Musk and conservatives who feel the platform unfairly censors its content and users.
Last month, Twitter suspended the account of The Babylon Bee, a satirical site, for jokingly naming Rachel Levine, the transgender assistant secretary for health, "Man of the Year."
The Babylon Bee's CEO, Seth Dillon, tweeted that Musk contacted him about the suspension and even "mused on that call that he might need to buy Twitter."
Rizzieri said Musk's decision to invest in Twitter is his attempt to respond to a "societal pain."
"This is typical of great entrepreneurs," he said. "They start with a big problem and then reverse engineer the solution. Society's problem is that mainstream social media companies unfairly censor free speech, and he believes he can solve that."
Society's problem is that mainstream social media companies unfairly censor free speech…
Musk's move on Twitter was well received by conservatives, many of whom saw the investment as the key to stopping the censorship of right-leaning opinions – and potentially even reinstating former President Donald Trump to the platform. Trump was booted off Twitter following the breach of the Capitol on Jan. 6, 2021, due to what the platform called a "risk of further incitement of violence."
"Now that @ElonMusk is Twitter's largest shareholder, it's time to lift the political censorship," tweeted Rep. Lauren Boebert, R-Colo. "Oh… and BRING BACK TRUMP!"
But Twitter on Tuesday made it clear that it still has no plans to reinstate Trump's account.
"Twitter is committed to impartiality in the development and enforcement of its policies and rules," the company told the DailyMail. "Our policy decisions are not determined by the Board or shareholders, and we have no plans to reverse any policy decisions.
"As always our Board plays an important advisory and feedback role across the entirety of our service. Our day to day operations and decisions are made by Twitter management and employees."
Whether or not Musk is ultimately able to end Trump's Twitter exile, Rep. Jim Banks, R-Ind., tweeted that if Musk could "clean up Twitter and stop online censorship" he would be all for him "taking over the whole damn thing."
And if Musk's tweets are any indication of his plans, free speech policies appear to be a priority.
He publicly questioned Twitter's free speech practices in several tweets on March 26. Musk even tweeted a poll on his Twitter account questioning whether Twitter unfairly censors speech.
"Free speech is essential to a functioning democracy," he wrote. "Do you believe Twitter rigorously adheres to this principle?"
Free speech is essential to a functioning democracy.

Do you believe Twitter rigorously adheres to this principle?

— Elon Musk (@elonmusk) March 25, 2022
An overwhelming majority, 70%, of the more than 2 million Twitter voters who chimed in, selected "no."
Rizzieri believes that Musk's financial interest in the company has to do with his belief that "free speech is essential" and "still cool."
"Preserving free speech through social media is a means to an end for him," Rizzieri said of Musk. "He needs innovation, collaboration, and communication to thrive and promote a marketplace of good ideas. Musk knows that social media plays a big role in facilitating conversations and, with this investment, he'll promote freedom of speech because he's passionate about it."
While Musk's vision for Twitter involves creating a "public sphere where you have free and open discussion," Andrew Selepak, a social media professor at the University of Florida, said that achieving that aim is much "easier said than done."
"A free speech zone, no matter what, is still going to have limitations," he said.
He points out that Dorsey had been a "huge proponent" of free speech from the platform's inception, but his initial goals "didn't happen because there's a utopian view of what things can be and then there's the reality."
He said Musk will ultimately face the same realities that Dorsey encountered when he set out to create a platform that championed free speech, including the competing viewpoints of employees, other shareholders, and users.
And even with a board seat and huge financial stake, Selepak said Musk won't necessarily be able to unilaterally decide to do things such as reinstating Trump's account.
"I don't think people realize that Musk having less than 10 percent of the stock is not going to be this earth-shattering change to the platform," Selepak said. "Even if he is able to make changes, those changes are going to be limited by the engineers and moderators and everyone who works at the company who are still the same people."
While Musk's ability to influence Twitter's internal operations remains up for debate, Selepak said Musk's involvement has already had one major impact – it put Twitter "back in the news."
After Trump was suspended from the platform, he said Twitter has been stagnant and was being overshadowed in the news by stories such as the debut of Trump's Truth Social, the growth of TikTok, and the decline of Facebook.
"Twitter has not been the social media platform people have talked about," he said. "People are using it, but not talking about it."
Now that Musk is involved, he said "it's going to be a news story and people are going to be talking about Twitter."
© 2022 Newsmax. All rights reserved.
Catch Us In the Media
Agency Partner's award-winning team often contributes expert opinions and perspectives on things that matter. Follow our contributions to the latest news and media topics or head over to the newly reinstated/uncancelled Agency Partner YouTube page to see us on TV and hear us on the radio or podcasts.
If your business is looking to utilize a digital marketing strategy or perhaps you need help with your web design and mobile needs, we're happy to help! For no risk and no obligation, give us a shot!
Make the team at Agency Partner your next call.