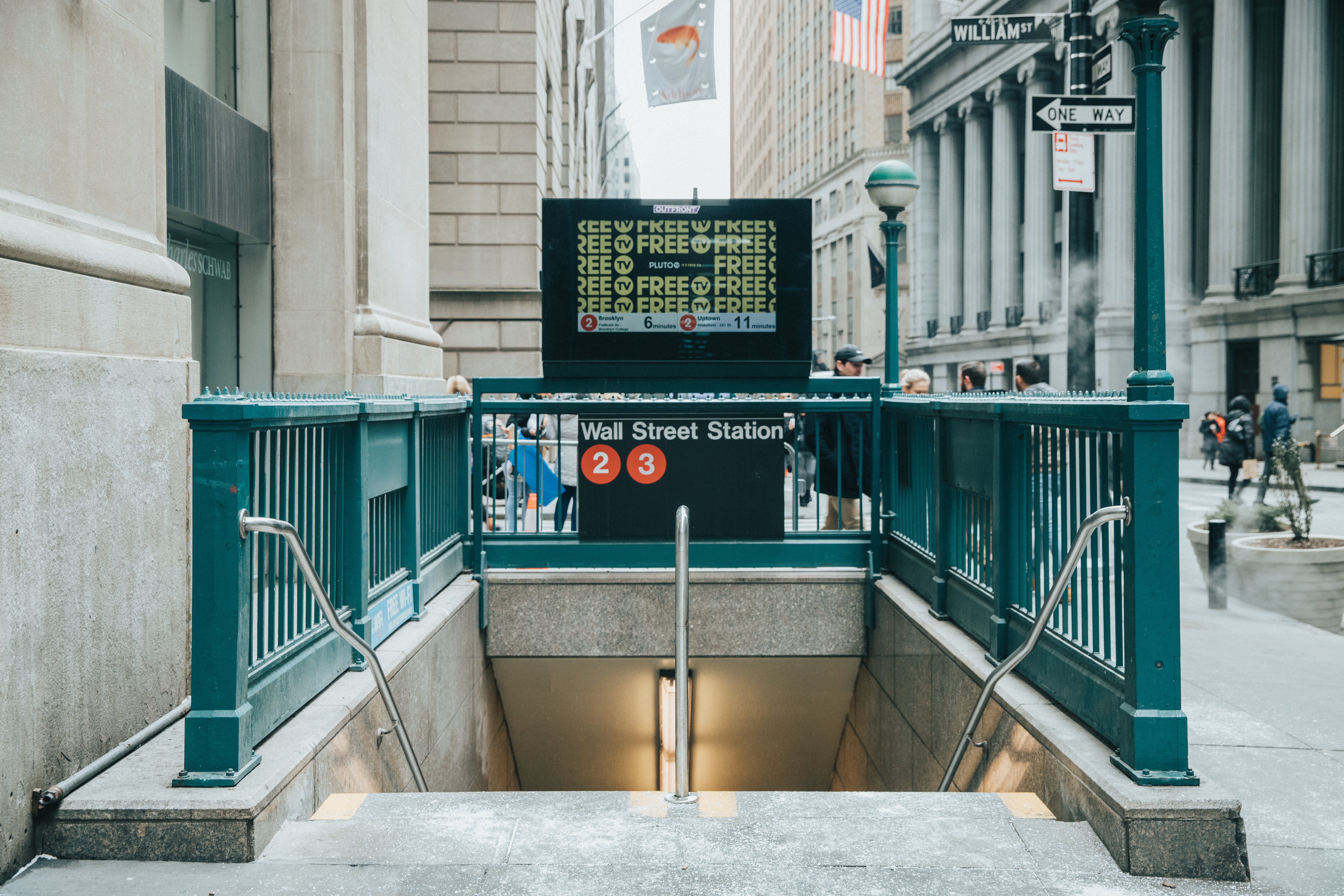 All Blogs,Big Tech,Digital Marketing,Media,News, - April 19, 2022
Newsmax: Musk's Twitter Swerve Positions Him for Hostile Takeover
In declining a seat on Twitter's board of directors, experts say billionaire entrepreneur Elon Musk is likely positioning himself to take an even bigger role in the social media platform.
Just 24 hours after he invested more than $3 billion to secure a 9.2% stake in the company – instantly making him the company's largest shareholder – it was announced last week that Musk would serve on the company's board of directors.
But in a shocking reversal, Twitter CEO Parag Agrawal said Musk had changed his mind – prompting many to question just what Musk's plans for the company might be if he isn't using his influence as a board member.
Because he isn't serving on the board, Virginia-based marketing expert Eric Alonzi said, Musk is in a "good position to enact a hostile takeover" of the company.
"He does such radical things he very well could take over Twitter and have a unique communication channel in his portfolio of entrepreneurship," Alonzi said. "He might try to create a platform with true free speech."
Musk's decision to abandon the plan to join the board could have to do with a financial stipulation that would have limited Musk to owning no more than a 14.9% stake in the company. It could also have to do with something he has been long advocating for on the platform: free speech.
Dallas-based marketing expert Adam Rizzieri of Agency Partner said Twitter's leadership team "believed it could tame Musk's involvement by inviting him to the board with the caveat that he could not own anything more than 14.9% of the company."
"But there was more to it," he said. "That invitation also included conditions that could have forced Elon to be less outspoken, less free in his speech."
In ditching the board seat, the Tesla and SpaceX CEO is free to increase his financial stake above that limit or possibly even become the leader of another company.
Rizzieri points out that Musk owns four times more shares of Twitter than founder Jack Dorsey and has the liquid capital to "do as he pleases," considering his billionaire status.
"Out of desire he could choose to buy the entire company, even going so far as to remove it from public trading and take it private," he said. "This would free up the company from regulatory burdens and allow some truly significant changes to take place."
While Rizzieri believes Musk is more focused on his other business ventures, he said he wouldn't rule out the possibility.
Andrew Selepak, a social media professor at the University of Florida, agrees that Musk's decision to turn down a seat on the board of directors is a savvy move that will allow him the freedom to both increase his stake and protect his own presence on the platform.
Selepak said that the more of a financial interest Musk owns in Twitter, the harder it will become for the company to censor the self-professed free speech advocate – who's now not only the company's largest shareholder but even, potentially, an outright owner.
While a board seat would have certainly afforded Musk a powerful voice, Selepak said he would have been only "one of many voices."
"By not taking a seat on the board, he can purchase more of the company and become an even louder voice," he said. "This gives him the ability to say whatever he wants and not be worried about having his content taken down, or suspended, or de-platformed."
Most of these "top" accounts tweet rarely and post very little content.

Is Twitter dying? https://t.co/lj9rRXfDHE

— Elon Musk (@elonmusk) April 9, 2022
According to a new document filed with the Securities and Exchange Commission Monday, in addition to his new financial options, Musk is also able to express his opinions about Twitter freely and is allowed to "change his plans at any time, as he deems appropriate."
If he became a director, Musk likely would have to adhere to the board's corporate governance, which would have required him to act in the best interests of the company and its shareholders.
Rizzieri said Musk, who "calls it as he sees it, often via a tweet," didn't want to bend to the requests of the board.
Musk also has a history of flouting corporate governance. In 2018, he faced securities fraud charges after inaccurately tweeting that he had secured funding to take Tesla private. He agreed to pay a $20 million fine and step aside as the car manufacturer's chairman for three years.
Shortly before Musk's ownership in Twitter became public, he publicly criticized the platform's commitment to free speech and even pondered creating his own rival platform, tweeting the musings to his 81 million followers.
Given that Twitter serves as the de facto public town square, failing to adhere to free speech principles fundamentally undermines democracy.

What should be done? https://t.co/aPS9ycji37

— Elon Musk (@elonmusk) March 26, 2022
Last month, he created a poll asking his followers whether they believed Twitter adheres to the principle of free speech. An overwhelming majority – 70% of the more than 2 million Twitter voters who chimed in – selected "no."
Over the past week, he posted a series of tweets making suggestions for the company, taking jabs at the platform, and even tossing out a few jokes.
He suggested the company he just sunk millions into was "dying," considering that celebrities with massive followings, such as Taylor Swift and Justin Bieber, rarely tweet.
In another snarky post, he suggested deleting the "w" in Twitter in a poll, which garnered support from 57% of his followers.
He then got into a conversation with former Amazon CEO Jeff Bezos after he asked users whether Twitter's San Francisco headquarters should be converted into a homeless shelter "since no one shows up anyway."
In a way, Selepak said, Musk was sending Twitter's employees a message that there is a "new sheriff in town," which he called a "pretty strong move for someone who just purchased into the company."
While he also deleted some of his posts, it is unclear what role – if any – they may have played in his decision to walk away from the board seat.
Agrawal announced Musk's change of heart in a lengthy statement he shared on his Twitter page. He said he and the board were excited to work with Musk and, even though he isn't taking his seat on the board, they will "remain open to his input."
Elon has decided not to join our board. I sent a brief note to the company, sharing with you all here. pic.twitter.com/lfrXACavvk

— Parag Agrawal (@paraga) April 11, 2022
Alonzi said he wouldn't be surprised if Musk is just trolling everyone with a "charade," pointing out he has leveraged tweets about crypto positions that "made him richer" before he ultimately reversed course.
But even without a clearly defined role, Rizzieri said Musk is already shaking things up.
He said just the "idea" of Musk's involvement in Twitter "sent a positive shock to the market, boosting Twitter's value."
"The market knows that Twitter, as is, needs change," he said.
Rizzieri said the fact that some of Twitter's internal team has responded negatively to Musk's presence in the company shows that those working for the platform are "happy with their woke status quo."
"Contrary to boosts in value, an opposite reaction was detected within the emotionally fragile ranks of Twitter's employee base," he said.
He pointed out that some employees flagged Musk's tweets as "in violation of their HR policies" and asked if Musk would have to adhere to the rules.
Several current and former employees told The New York Times they were concerned about Musk's tweets criticizing the company considering he has no knowledge of the internal operations. While many were relieved that he wouldn't be taking a board seat, they told the newspaper they are fearful of what he could do next.
"Even without him on the board and without implementing any actual changes to the platform, Musk's current involvement in the company has put it on the defensive and already prompted the resignation of many of Twitter's more politically extreme employees," Rizzieri said. "Already, that's a positive return on investment for Twitter, its shareholders, and its users."
© 2022 Newsmax. All rights reserved.
Catch Us In the Media
Agency Partner's award-winning team often contributes expert opinions and perspectives on things that matter. Follow our contributions to the latest news and media topics or head over to the newly reinstated/uncancelled Agency Partner YouTube page to see us on TV and hear us on the radio or podcasts.
If your business is looking to utilize a digital marketing strategy or perhaps you need help with your web design and mobile needs, we're happy to help! For no risk and no obligation, give us a shot!
Make the team at Agency Partner your next call.