Why Invest In ADA
Compliance Services
Millions who suffer from visual and hearing impairments face challenges interacting with a website, especially if the website is neither ADA compliant nor optimized for that user. Our ADA Compliance Services address the need for businesses to make accessible websites by ensuring that all users have equal access to information and function on their websites.
A compliant website has undergone a review for accessibility features and has been evaluated to meet the ADA requirements. All business websites must adhere to the Americans with Disabilities Act (ADA), Web Content Accessibility Guidelines (WCAG), Section 508, and EN 301549 criteria, or face fines and penalties from the U.S. and European governments.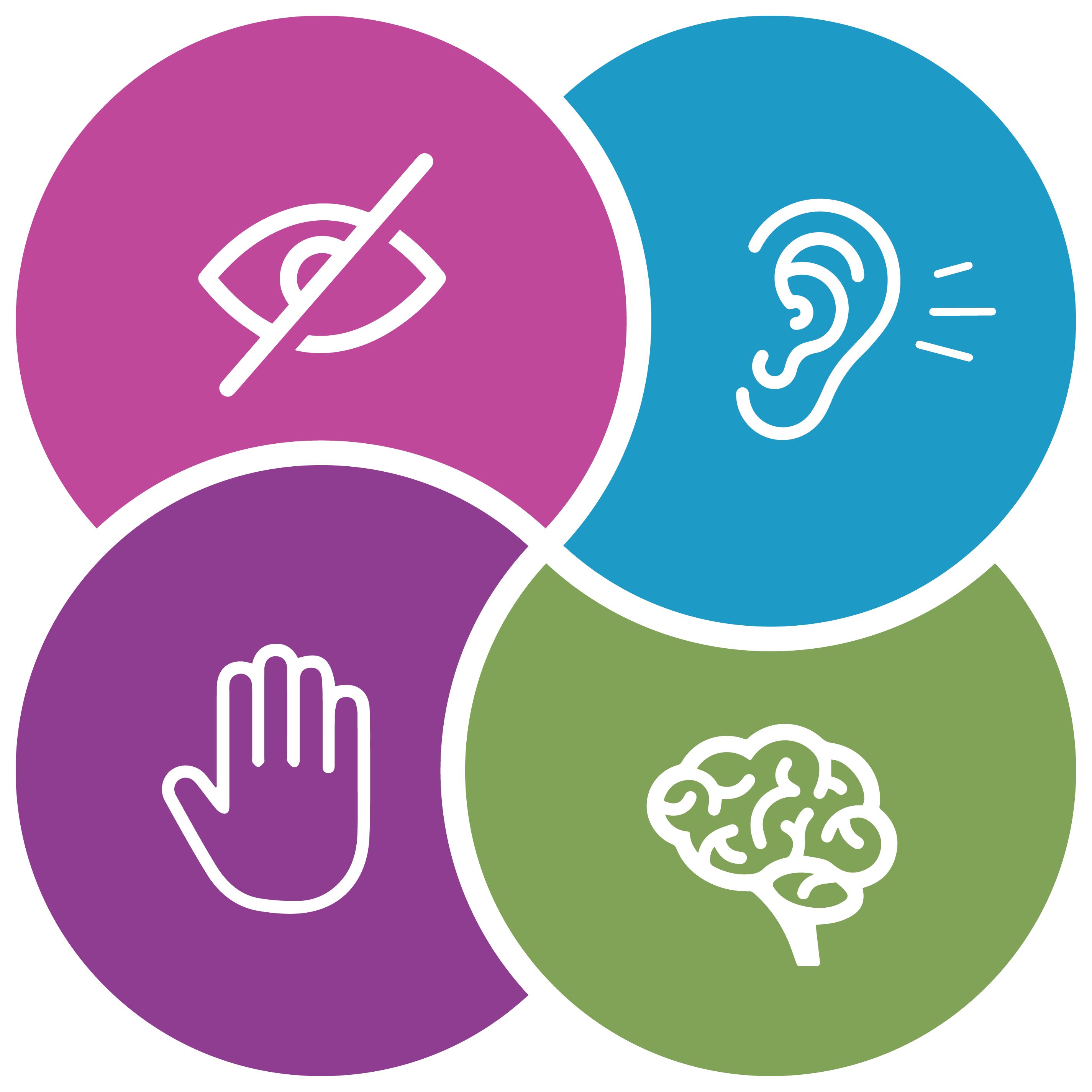 Why Web Content Accessibility Matters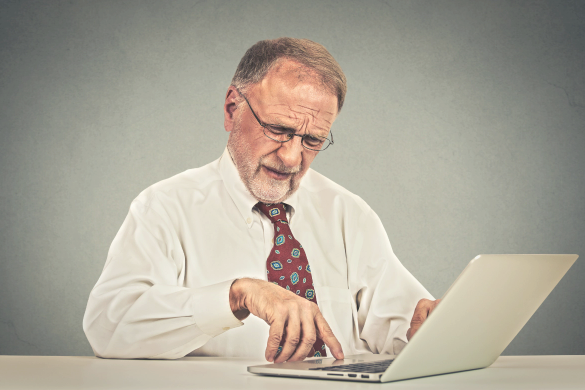 The Americans with Disabilities Act (ADA) and Web Content Accessibility Guidelines (WCAG) are two of the regulations that have been put forth to help ensure an equal online experience for everyone. These guidelines are technical standards for web developers for making all websites ADA compliant.
15% of the world's population has a disability that affects their daily lives. Tasks like browsing the web or making an online purchase can be challenging for those with visual, auditory, and physical disabilities. To help these individuals, governments and agencies worldwide have been hard at work developing regulations to make the online experience accessible for everyone.  
WCAG 2.1 aims to make online content more accessible to all people with disabilities, such as:
Hearing loss

Low vision

Learning disabilities
Cognitive limitations
Limited movement
Speech disabilities
Deafness

Blindness

Photosensitivity
Website ADA compliance is a broad term that refers to a gold standard
for making websites accessible to all users. The Americans with Disabilities
Act ensures that all users can use websites regardless of physical or cognitive ability.
Does My Website Need To Be ADA Compliant?
Website ADA compliance is not an option but a necessity. Many countries require WCAG compliance for all websites. The Americans with Disabilities Act IRS tax credit of up to $5,000 is just one plus for making your website ADA compliant.
According to the American Advertising Federation (AAF), ignoring ADA assistance and web accessibility guidelines puts your business at risk of a potential lawsuit. WCAG compliance and ADA web compliance are your legal and moral obligations.
Companies and organizations that do not prioritize website ADA compliant standards must: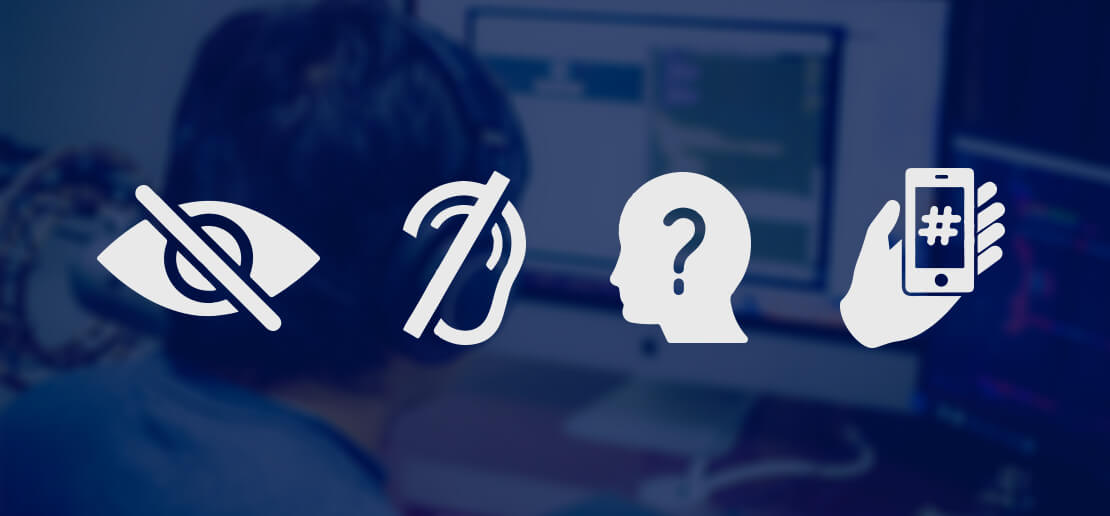 Update their website per WCAG 2.1 criteria and ADA web compliance
Place an accessibility policy on their website
Afford legal fees for failure to comply with ADA guidelines
Pay a possible settlement to the plaintiff
Guarantee their web development team undergoes ADA assistance and web accessibility training
Agency Partner Interactive (API) is here to help you understand the ADA standards and ADA compliance tax credit criteria. WCAG compliance and ADA web compliance are your legal and moral obligations. To avoid the ramifications of ADA web compliant violations, you need to start asking yourself,
"Is my website ADA compliant?"
Why You Need an ADA Compliant Website
Only positives for businesses who invest in an ADA-compliant website to do
their part in making the web a better place for all customers, prospects, and employees.
ADA compliant websites ensure:
Adherence To The Law
In 2017 alone, 7,633 ADA website compliance lawsuits were filed, and this number skyrocketed by nearly 200 percent in 2018. Capitalizing on ADA website compliance services protects your company from serial web accessibility plaintiffs. It also saves you several thousands of dollars in litigating an ADA web compliance case.
Accessibility For Everyone
As we transition to a more user-centric online landscape, now's the best time to learn how to make your website ADA compliant. Strict adherence to these guidelines enhances your customers' web experience, which, in turn, promotes greater customer satisfaction. It also boosts your organization's image as a progressive business, all of which will drive more sales to your website and repeat business that creates a more successful and profitable business.
ADA Tax Credit Eligibility
The ADA tax credit is a federal tax credit designed to reward organizations for making accommodations and modifications to their workplace. It applies to eligible small businesses, non-profit organizations, and state or local government agencies. Small businesses can get up to $5,000 USD in IRS ADA tax credit and/or ADA tax deduction to help with site accessibility improvements.
Better Conversion Potential
Having an ADA compliant website allows you to keep diverse audience segments engaged. The more individuals who can access your website, the higher your chances of improving your retention rates and turning those page visitors into loyal brand advocates. Schedule a free consultation
Long-Term Profitability
Disabled U.S. adults have a total disposable income of about $490 billion. Inclusive marketing practices and ADA compliance services help businesses tap into the purchasing power of 20 million working-age adults with disabilities. The longer you wait, the more conversion opportunities and revenue streams you lose to your competitors.
Competitive Advantage
ADA website compliance is your key to staying ahead of the competition. Improve access to your products and services while boosting reputation and brand awareness. It also helps safeguard your brand from ADA website compliance lawsuits. Equal and convenient access to your site is an investment that will eventually pay for itself many times over.
SEO Best Practices
Search engine optimization (SEO) is a process of tailoring web content so it gets noticed by search engines. SEO best practices are essential to remember when it comes to making a site ADA compliant since image alt tags, captions, text size, and color contrast can all affect both SEO and usability. Many disabled individuals may use screen readers or other adaptive devices, so the code on your website must also be readable by these devices.
Positive Online Reputation
Having an ADA web compliant platform is an effective way to attract more customers to your website. Maintaining an ADA compliant-site benefits your brand reputation, making you a go-to business of your target audience and their connections.
Ready to Make Your Website WCAG Compliant?
ADA web compliance is imperative to accommodate your target audience's needs and to future-proof your brand.
Partner up with Agency Partner Interactive to make your website WCAG and ADA compliant for IRS ADA tax credit eligibility. At no additional cost,
our team of ADA experts will implement changes and ensure your website is always compliant.
What Can The Perfect Digital Strategy
Do For Your Business?
I have been in the Marketing field for over 2 decades and this was by far the most professional and successful site outcome. In fact, just a couple of weeks ago we were meeting with a potential new partner for the first time and she is a very seasoned professional....

Using my provided content and logo, Agency Partner Interactive LLC designed and developed a website for my consultancy. It was a simple project that involved organizing the information on our site. There's a video playing function that pops up and a contact section where users can get in touch with...

API has gone above and beyond re-designing our site. They are flexible, professional, prompt, and creative. Their customer service is amazing and you can tell they truly care about supporting small businesses through their work. I recommend them to anyone.

Agency Partner Interactive is an unbelievable partner for our business! They are not your standard marketing services organization. Their intimate approach and true passion for understanding your business sets them apart! We use Agency Partner Interactive for more than just marketing, we use them as our outsourced Chief Technology Officer...

When scoping the project, I feel truly heard to where I think they understand the business just as well as any of us running it. They are able to take that into suggestions beyond what I could have imagined, create a great project plan managed by a team of people...

Agency Partner is awesome! We used to corporate with another website designer and marketing team but got zero orders after spending advertising fee on google. After corporate with API, they help us change all the designs on the website and help us with marketing and SEO. After then, the order...

Upon having a bit of a nightmare experience with a more local professional, Agency Partner Interactive was able to take over the development process of our site. I have never worked with such a responsive and professional team! Not only did they work quickly and efficiently, but they also actively...

Great service, fast and friendly. They were referred to me by a business colleague. I used their graphic design service to do my logo. I had a design that I created and wanted them to replicate. They also provided several other options for me to consider & compare. The turn-around...
Our company worked with Agency Partner Interactive to develop a new website, including a customized content management system. Throughout the design and implementation process, everyone at Agency Partner Interactive was responsive, accommodating, and positive. They were always willing to discuss our requests which, at times, were admittedly meticulous.

I have been working with Agency Partner Interactive for nearly two years now. I have been very pleased with their work. They have created two highly integrated websites for me. Both websites are easily navigated/ user-friendly and aesthetically very modern. We have had lots of comments from our customers who...

API handled everything from beginning to end and is currently the hosting provider now which has been top-notch. From google Gmail for business setup all the way to business design they do it all. Based on new branding we've already close a new business that paid for what we've spent...