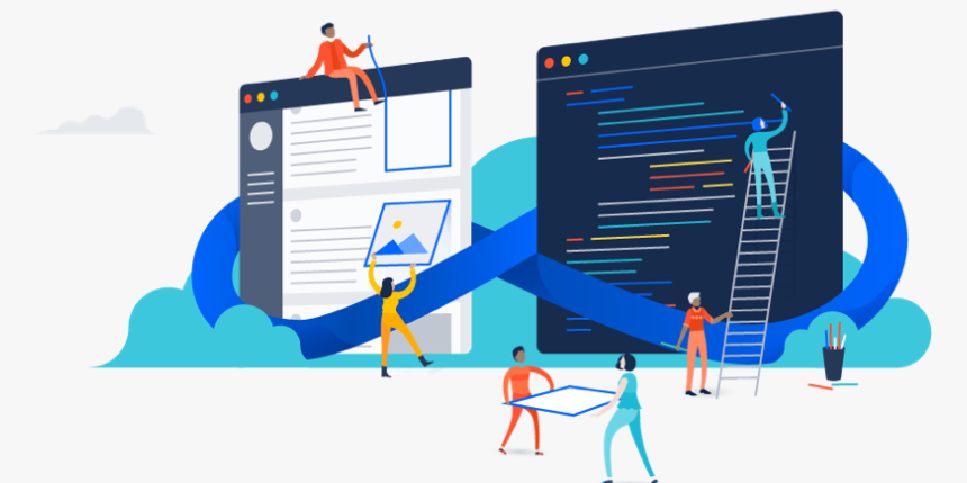 All Blogs,Digital Marketing, - April 03, 2023
The Ultimate Checklist for Selecting the Right Web Application Development Partner in 2023
A well-designed and functional web application is crucial for the success of any business in the digital era. However, finding quality web app development in Dallas can be a complex process that requires an experienced custom web app agency. Choosing the right web application development partner is essential to ensure the final product meets your business requirements and is delivered on time and within budget. According to Statista, the global web development market size was valued at $207.8 billion in 2020, and it is expected to grow at a CAGR of 6.1% from 2021 to 2028. 
A reliable partner can help you achieve your business goals, while a wrong choice can save time, money, and effort. This blog will discuss the key factors to consider while selecting a web application development partner for your business. 
Define Your Requirements
To define your requirements for a website application, you should identify your business needs, target audience, and desired features and functionalities. This involves determining the primary purpose of the web application, who the users will be, and what features are necessary, prioritizing them based on importance, and considering budget and timeline. Having a clear understanding of these factors before starting the development process is crucial to creating a successful web app that meets the needs of your business and users. 
Look for Relevant Experience
When choosing an expert web app development service, it's essential to thoroughly research and consider their experience, skills, reputation, and portfolio, including: 
Reviewing their past work and case studies

Assessing their technical and communication skills

Checking their reputation through reviews and testimonials

Evaluate their ability to work collaboratively and manage projects effectively

 
Consider the Team's Technical Capabilities
When considering innovative web application solutions, it is crucial to assess their technical capabilities. You should review their skills and experience, including their portfolio and case studies, to determine if they have worked on similar projects. It is also essential to consider the quality of their code, technical proficiency, problem-solving skills, and communication abilities. The team should be familiar with the latest technologies and trends in website application development, including security best practices, testing methodologies, and performance optimization techniques.  
Evaluate the Partner's Project Management Skills
When selecting a partner for web application development, assessing their project management skills and communication and collaboration processes is essential, including evaluating their project management methodologies, such as Scrum, Agile, or Waterfall, and assessing their risk management processes.  
It is also necessary to ensure that the partner follows Agile or other development methodologies for timely delivery and frequent feedback. It is crucial to check their communication channels, response time, and ability to involve the client in the development process.  
Assessing their reporting and documentation processes will help ensure the project stays on track. Choosing a web app agency with solid project management skills and communication and collaboration processes will lead to a successful web app development that meets your business needs. 
Assess the Communication and Collaboration Process
To ensure the success of your Dallas-based web app development, it is essential to assess your partner's communication and collaboration processes which can be done by checking their communication channels, response time, and collaborative approach.  
Considering their communication style and ensuring they can relay information clearly and effectively with you and your team is also crucial. By evaluating these aspects, you can ensure that the project progresses smoothly, and the final product meets your business needs and requirements. 
Review the Cost and Timeline
When selecting a Dallas web application development agency, it is essential to assess the cost and timeline of the project to ensure that it is feasible for your budget and timeframe. Some steps to assessing these aspects include  
Discussing project requirements with the partner

Getting a detailed cost estimate of all project components

Considering the partner's pricing model for transparency and competitiveness

 

Obtaining a realistic project timeline and discussing potential delays or issues

 
By evaluating these aspects, you can ensure that the project progresses smoothly, is delivered on time and within budget, and meets your business needs. 
Support and Maintenance
Post-development support and maintenance services refer to the ongoing assistance provided by a company to ensure the smooth functioning and longevity of a software product or application.  
When evaluating a company's ability to provide these services, it is important to consider their availability and responsiveness, technical expertise, communication skills, flexibility, proactivity, and long-term partnership potential.  
A reliable support and maintenance team should be available to assist with any issues, possess the technical knowledge to handle problems, communicate effectively and transparently, be adaptable to changing needs, proactively identify and address issues, and be invested in the success of the partnership. 
How to Choose the Right Web App Development Partner in 2023
Selecting a professional web app design and Dallas web development agency is more critical than ever. With the rise of digital transformation and the increasing importance of online presence, having a reliable and capable partner is crucial to the success of your business. 
To ensure you choose the right partner, following the steps discussed in this blog is essential. By following them, you can be confident that you are choosing a custom software development company that will deliver a high-quality website app, work with you to understand your business needs, and provide ongoing support and maintenance.  
Your Dallas Web App Development Agency
When choosing the top web app developers for your business, working with an Agency Partner Interactive can be a smart move. We have the technical expertise to create a high-quality website app and the marketing know-how to promote it effectively.  
Our process has been refined throughout nearly 2000 successful website development projects, and our website designers & web developers have completed 1500+ successful projects. Take the first step towards achieving your end goals today. 
Contact Dallas's best web app developers now to learn more about how our services can benefit your business!