All Blogs,Media, - March 26, 2021
CBS Radio: 'Woke-opoly': Will Hasbro Pass Go, Collect $200 for Latest Monopoly Update?
'Woke-opoly': Hasbro Updates Monopoly Game
Is This A Good Move To Sell Products, Or Is It Pandering To Make a Buck?
Hasbro, the maker of Monopoly, is the latest company to join brands like PepsiCo, P&G, and Johnson & Johnson in making changes to their logos, product names, or mascots over the past year.
In February, Hasbro dropped "Mr" from the "Potato Head" brand name and logo to make its toy line more gender-neutral. As companies work to address social issues including racism and gender identity, we have watched Aunt Jemima change a 130-year-old brand to "Pearl Milling Company," Land O Lakes drop an iconic image of an indigenous woman from its packaging and many others.
Now in an attempt to boost revenue and update its product to be more "socially conscious," Hasbro is allowing the public to vote on 16 new cards that will completely replace the Community Chest game cards.
Monopoly Is Part of a Revenue Growth Strategy
Monopoly is incredibly important to Hasbro. In 2021, the company is seeking double-digit revenue growth and this game has earned the company $3 trillion since 1935. Hasbro typically sells 275 million copies of the game every year and to keep things fresh, they have introduced over 1100 versions of the game.
This year, Rich Uncle Pennybags will introduce three new versions of the game: Monopoly Builder, Monopoly Crooked Cash, and this new "Socially Aware" version of Monopoly.
Leading up to the Fall release of this new "Woke-monopoly," Hasbro is allowing the public to vote on the Community Chest replacement cards. From what we have observed, the newly proposed Community Chest cards will strive to penalize selfishness, as well as failures to recycle and shop locally.
Hasbro Hit With Mockery On Social Media
As a company, it is always important to measure the temperature in the room. Gap, Inc. failed to do this with its "unity" sweatshirt Tweet that was published after the 2020 US presidential election.
So far feedback from users on social media has been very mixed with support from users that are happy to see the change countered by others who say that the company's attempt to connect with recent events falls way short.
Here Is Some of the Feedback
"Don't tamper with a classic. I still want to win the beauty contest."
"Monopoly was antiquated when I first play it several decades ago. Even as a kid, I always thought it added to the charm of the game."
"What makes the game awesome is the dated quality…"
"Add a 'You've Been Canceled' card that prevents players from collecting any income, even when passing Go."
"Is there a 'Peaceful Protest' card that burns down competitors' houses, hotels, and businesses?"
"Base it on Portland – more expensive properties are burned to the ground and you get cash for landing on someone else's property."
Done pic.twitter.com/ecWnCONEbQ

— @Ton ten Heerde 🕸 (@antonkarel10) March 22, 2021
What To Expect
While the mixed feedback is real, Hasbro's Monopoly brand is not going away anytime soon. Whether the brand is hoping to make a buck by simply pandering to social justice warriors or it is genuine in its efforts to introduce a more updated, "socially aware" version of the game, the publicity gained around this story alone is good for the company's product sales. Hasbro leveraged this campaign to create headlines and to get the public talking about their products. This heightened awareness may turn into new revenue.
While the staying power of this new game version is untested and has a mixed response, the classic version is already time-tested and it may never truly go away.
Are You Struggling With Your Own Product & Branding Decisions?
Agency Partner's award-winning team works to align business needs with the market. We utilize the power of digital marketing to measure consumer behavior, test advertising concepts, and optimize a marketing budget around a specific set of business goals.
If your business is looking to utilize a digital marketing strategy to acquire new customers, learn about your existing customers, and more, then make the team at Agency Partner your next call.
---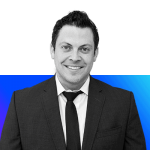 Author: S. Adam Rizzieri
Co-founder & Chief Marketing Officer // Agency Partner Interactive
---