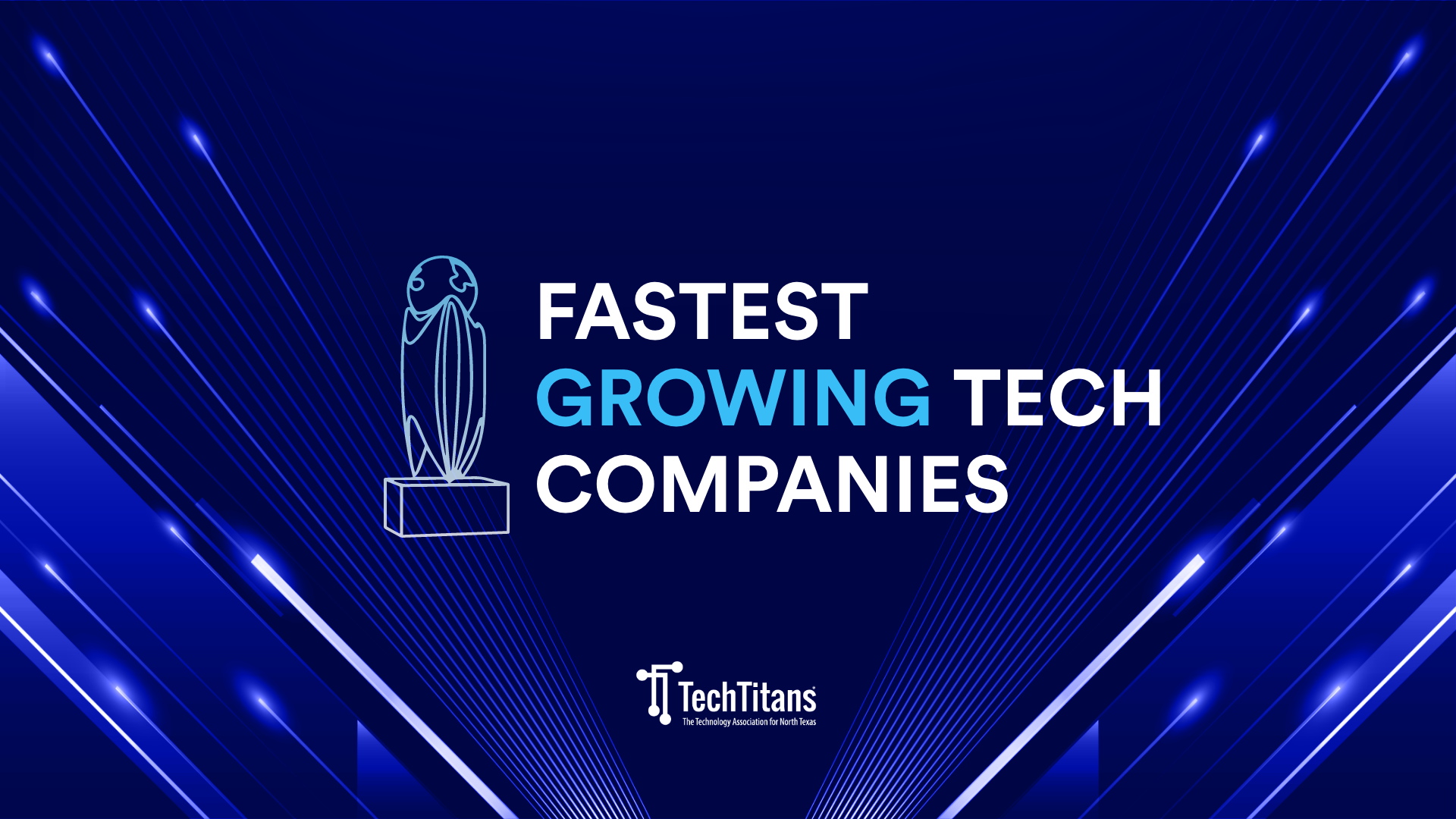 All Blogs,Awards,News, - October 28, 2022
Agency Partner Interactive Ranked One of the Fastest Growing Tech Companies in North Texas
 Agency Partner Interactive is proud to announce that it has been recognized on Tech Titans' Fast Tech 2022 list for the first time. This distinction is a testament to Agency Partner's commitment to innovation and continuous growth within the ever-changing digital landscape. The company was founded in 2017 with a commitment to helping growth-focused businesses achieve digital dominance by leveraging innovative technology and marketing solutions. Since then, Agency Partner has worked with over 600 brands and completed 1600+ projects. This blog post will expand on what this award means for the company and its plans for future growth.
What Are the Fast Tech Tech Titans Awards?
Tech Titans, the largest technology trade association in Texas, serves as a connection for local technology companies, encouraging organizations to collaborate, share, and inspire creative thinking to fuel next-generation innovations. Starting in 2008, the Fast Tech list is announced annually and recognizes outstanding North Texas companies that have made significant contributions to the industry. The Fast Tech Awards 2022 was held on October 27th, honoring 22 of the fastest-growing tech companies based on three-year revenue growth from 2019 to 2021. Rankings are comprised of direct nominations and independent research by Comerica Bank and Moss Adams.
How Did Agency Partner Interactive Make it on Tech Titans' Fast Tech List?
As a relatively new brand, Agency Partner is honored to have secured a spot on the list of some of the most acclaimed technology companies in the region. Over the past few years, Agency Partner has expanded its offerings to include more internet marketing services and web hosting/maintenance for retainers. The purpose of these additions is to deliver on our promise of offering continuous support to our client's online presence. This, along with a steady stream of new clients, company initiatives, ongoing dedication, and hard work, has contributed to the growth that earned us a spot on the 2022 Fast Tech list.
"It's a huge honor and a proud moment to be recognized as one of the top mid-size growth companies in North Texas by Tech Titans," said Muhammad, founder and CEO of Agency Partner Interactive. "The journey toward this accomplishment was not easy. It was a learning experience for the team and me, and together we put great effort into achieving this. This award is a token for our past efforts and a push factor for our future endeavors."
A Full-Service Internet Marketing Agency
To be truly unique and live up to our mission, Agency Partner Interactive offers end-to-end support for each of our clients through bespoke digital marketing services and custom web design and development solutions.
Maintenance and support services for retainers are one of the key drivers of our company's growth. Through 24/7 monitoring, SSL Certificates, and a meticulous development process, we ensure our client websites are always up to date, operating at peak performance, and bug-free. We offer a suite of hosting and maintenance packages designed to maximize ROI for any company looking for beginning-to-end online support.
As a full-service internet marketing agency, Agency Partner offers digital marketing services, including custom web design, branding/design, web and mobile app development, DevOps, social media marketing, PPC, SEO, email marketing, content marketing, SMS marketing, eCommerce marketing, and more.
What You Expect When Working with Agency Partner
Agency Partner Interactive is not your average digital agency. We work to understand your business, asking questions most internet marketers don't before leveraging technology and marketing solutions to unlock new value for your business. We take pride in our commitment to transparency, integrity, ownership, and service to each brand we work with. Without our clients' support, faith, and continuous business, our achievements would not be possible.
The Agency Partner team works hard to grow our business and help others do the same. This immense achievement is one of many to come and motivates our team to continue to provide the best service possible to our clients while constantly improving how we can offer support.
What's Next for Agency Partner Interactive?
"This award serves as a token of our past efforts and a push factor for our future endeavors," says Muhammad. "Besides positively impacting our brand recognition, it will help us position ourselves as a consistent and growth-focused brand." 2023 is looking bright for Agency Partner Interactive as we continue to find unique, innovative ways to better serve our clients in the future.
If you're looking to grow your business with a Clutch.co Global, SMU-COX Dallas, and Fast Tech 2022 award-winning internet marketing agency, reach out to us for a proposal today!
About Agency Partner Interactive
Agency Partner Interactive helps growth-focused businesses achieve ROI-driven strategies by providing bespoke digital marketing expertise and custom web design and development solutions. Our full-service internet marketing agency delves into the multiple layers of your business to understand your brand and develop innovative solutions designed to achieve your business goals.