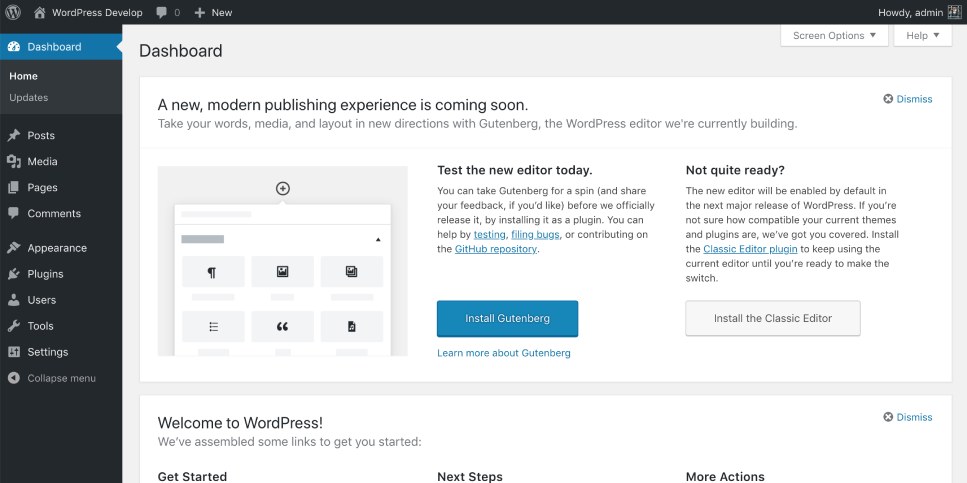 All Blogs,Digital Marketing, - March 09, 2021
Top 9 WordPress Admin Dashboard Themes and Plugins 2021
Expert Tips For Top 9 WordPress Admin Dashboard Themes and Plugins 2021
If you are reading this, you likely use WordPress. After all, over 40% of the websites on the internet are powered by WordPress.
As open-source software, developers always create new WordPress themes and WordPress plugins to help website developers improve their communications and capabilities.
With over 80,000 available WordPress themes and 12,000 WordPress plugins, it can be overwhelming to sift them all and decide which would be most useful for doing WordPress updates in 2021.
At Agency Partner, we live with WordPress every day. Whether for our clients or ourselves, we are continually learning about new WordPress development to provide best practices for WordPress roadmaps for the sites we manage. Constant change and refinement are key to success in the digital world.
As a service to our clients, we have sifted through thousands of WordPress updates for 2021 and narrowed them to the top 15 that we think will have the most impact. Of course, your situation might be unique and benefit from other WordPress theme updates or plugin updates. We can help you find those WordPress updates that are best for your particular objectives and strategies.
Here are Agency Partner's top 9 WordPress themes and plugin updates for 2021.
1. Divi:
Divi is the most popular WordPress theme provider in the world. It offers over 800 premade website layouts and 100 full website packages. Brand new layouts are added weekly, along with royalty-free photos, icons, and illustrations. Divi offers a wide array of WordPress themes that cover almost any need, eCommerce, business information, events, and health.
2. WordFence Security:
WordFence is one of the most popular WordPress plugins. It is built from the ground-up for WordPress security. Wordfence includes an endpoint firewall and malware scanner that was built from the ground up to protect WordPress. As part of your WordPress roadmap to success, Threat Defense Feed arms Wordfence with the newest firewall rules, malware signatures, and malicious IP addresses it needs to keep your website safe. Rounded out by a suite of additional features, Wordfence is the most comprehensive security option available. If you deal in the digital world, you know the importance of cybersecurity. Every site needs protection from hacking and other kinds of security issues. WordFence is a comprehensive security plugin for self-hosted WordPress sites that helps with malware scanning. The plugin includes a firewall with multiple security features, as well as protection from viruses and malware. WordFence also does real-time traffic monitoring and sends email alerts about critical security concerns.
3. Astra:
Astra is a modern WordPress theme designed to create any website. It works with all the popular drag and drops page builders seamlessly. The theme comes with several starter sites that you can use to launch your website quickly. These ready-made websites are perfect for small businesses, startups, blogs, and WooCommerce stores. Astra has tons of unique features, including page headers, mega menu, multiple layout choices, Google Fonts, unlimited color customization options, separate blog page layouts, and custom widgets. Plus, Astra offers powerful integration with the WooCommerce plugin to create an online store. Their WooCommerce theme includes infinite scrolling, quick product view, shop page, product gallery, and cart options.
It also integrates with popular learning management systems like LearnDash. Astra has built-in SEO optimization to help your website rank well in Google and other search engines.
4. WooCommerce:
WooCommerce is a WordPress plugin and a customizable, open-source eCommerce platform built on WordPress. WooCommerce is one of the fastest-growing eCommerce communities. If eCommerce is a distribution channel you plan to enter, WooCommerce can be an excellent tool for your WordPress roadmap and development. It is scalable and fully customizable. WooCommerce has its mobile app so that you can manage your business from your smart device anytime and anywhere.
5. Yoast SEO:
Yoast SEO is the number one WordPress plugin for SEO. Search Engine Optimization is key to your site being found. In your WordPress updates for 2021, you need to ensure you have the latest technology working for you in SEO. The rules from the search engines are continually changing. Yoast does the work for you to identify those changes and focus on what you need to do to improve and maintain a high ranking.
6. Google Analytics Dashboard by MonsterInsights:
Google Analytics by Monster Insights is the most popular WordPress plugin for using Google Analytics. It is a premier tool for tracking statistics on your website, and this WordPress plugin puts the full range of Google Analytics functions right on your WordPress dashboard. Without leaving your site, you can check traffic and clicks, get data on visitor behaviors, and more.
7. Akismet:
Akismet is the most popular WordPress plugin for protection against spam comments. Created by the team behind WordPress itself, Akismet filters all comments and allows users to block or approve commenters. Akismet is free for personal sites, with premium plans available for business and professional bloggers.
8. Twenty Twenty-One:
Twenty Twenty-One is the fastest-growing WordPress theme for bloggers and editorial websites. It presents a blank canvas for your ideas, and it makes the block editor your best brush. With new block patterns, which allow you to create a beautiful layout in a matter of seconds, this theme's soft colors and eye-catching yet timeless design will connect with your audience and beautify your ideas.
9. WordPress AutoUpdates:

Created by the WordPress team, this WordPress plugin does what it says. It provides automatic updates to WordPress plugins and WordPress themes. It is in constant development to ensure WordPress updates for themes and plugins are correct, tested, and implemented in real-time.
Agency Partner works with these WordPress updates every day. We can help your business or organization use these WordPress updates in 2021 to improve your website's visibility, functionality, and safety.
Not big on reading? That's okay. Watch "Top 9 WordPress Admin Dashboard Themes and Plugins 2021" instead. Using the power of Artificial Intelligence, we turned this blog into a video for you. Check it out below!